RQ#95 - Online
The links underlined below are active now - more will be added in coming weeks, so check back often!
Quarterly Contest - enter to win a Reclaiming CD in this quarter's "Winter Solstice" contest
Pagan Cluster actions, Grassroots Roundup, and much more
Water: An RQ Theme Section Feature Articles and Poetry
RQ Regular Departments
More links will be active through the Fall
Reclaiming Our History
Health and Healing
Reviews: Sabina Magliocco, Brook, Spiral Rhythms, David Solnit and more
Magical Practice
Urban Witchcraft
Readers add their voices
RQ Readers add comments, articles, poetry, and more
Click here for info on submitting articles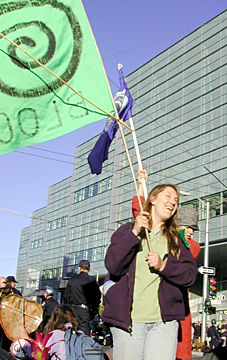 RQ Review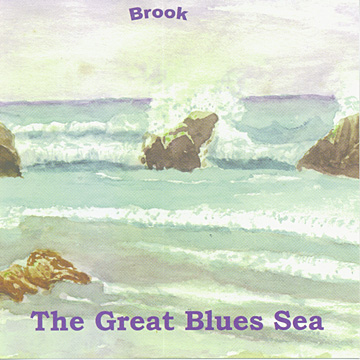 The Great Blues Sea
by Brook
We say we're Earth-based Pagans, but when it comes to our music, it's often long on the inspiration of air and fire, and short on "earth."
That's why I had to like a Pagan CD that is not only firmly grounded in traditional blues - but includes covers of songs by Elmore James and Muddy Waters. Earth-based, indeed.
The highlight of The Great Blues Sea is not so much particular songs, but the rootsy blues guitar of singer-songwriter Brook. Brook has had a hand as musician and producer on a number of Reclaiming CDs, including Let It Begin, the soundtrack to the Spiral Dance ritual. This is his first solo venture, where he gets the space to open up on guitar. From finger-picked acoustic ragtime to wailing electric bottleneck blues, this is a first-rate guitar recording.
The songs are well-crafted, with a mix of personal, political, and Pagan lyrics. My favorite number is "Summerland," a tongue-in-cheek look at the afterlife. The CD could use a little more of this wry humor in dealing with its heavyweight topics.
If you're looking for "earthy" Pagan music, this is the CD for you. You can hear song-samples and order the CD from www.magicbrook.com
Reviewed by Bill Dewey.
---
ReclaimingQuarterly.org is a developing experiment -- give us your feedback! Write us at quarterly@reclaiming.org
Subscribe to our print edition! | Return to RQ's Home Page | Return to Issue #95 Home Page
Return to the top of this page