RQ#96 - Online
The links underlined below are active now - more will be added in coming weeks, so check back often!
News from the Grassroots
Gender and Sexism: An RQ Theme Section
Feature Articles and Poetry
RQ Regular Departments
More links will be active through the Fall
The Kitchen Witch
Reclaiming Our History
Health and Healing
Reviews: Sabina Magliocco, Brook, Spiral Rhythms, David Solnit and more
Magical Practice
Urban Witchcraft
Coming Soon - Readers add their voices
RQ Readers add comments, articles, poetry, and more
Click here for info on submitting articles, poetry, reviews, etc
Like this feature? Please donate - RQ needs your support!
---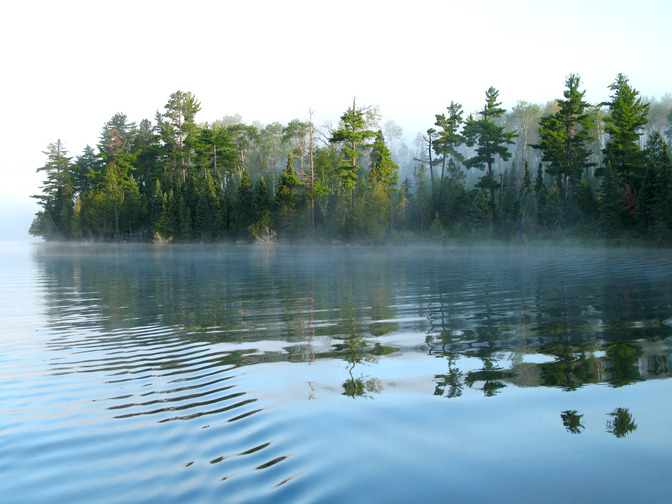 Complete theme sections from RQ #96 and RQ#101
from RQ#101 - "What if the Earth Is Not Our Mother," by Keith Hennessy, Kirk Read, Rachel Kaplan, Jack Davis, Ravyn Stanfield


from RQ#96 - "Undoing Sexism: A Forum," By Lynx, Donald, Keith, Phillipe, Rosa, Seed, Jonathan, Scarlet Harlot, and Luna


includes original layout of article on this page
---
---
A different view on sex work and sexism
An erotic dancer offers her views
Sex Work: Sex-positive or Sexist?
The Unrepentant Whore
An Interview with Carol Leigh, aka Scarlot Harlot, by Luna Pantera
Sex Work, or getting paid for work within the pornography, prostitution, erotic dancing, a.k.a. "the sex industry," brings up a lot of issues around body image, past sexual trauma or abuse, or the fact that woman are "used" as mere objects for sexual pleasure.
Carol Leigh, also known as "Scarlot Harlot," is a longtime activist, artist, and self-proclaimed "Sacred Whore." She is the author of The Unrepentant Whore.
RQ: Scarlot, I'm looking for a way to give our readers some insight into the sex work industry. In your book, you say that before you dedicated your life as a "Sacred Whore" you gathered a few of your friends in a circle and blessed the path you were undertaking. Do you feel this has strengthened and helped you in the work you do?
I believe that everything that I did to bring the female Goddess alive inside me has made me stronger. I did many candle offerings to find work before I got into prostitution. And once I made the decision to become a prostitute, things seemed to fall into place.
I identify with the libertine spirit of sexuality. To me that can be about deciding to support my art by being a sex worker. You might just like to have a lot of sex and not get paid. You might like to have sex that is seen as outside the "morals of society." It's about being who you are and being as comfortable as you can be with it. Sluts Unite!
RQ: Which brings up how we met. You joined the San Francisco NOW Sex Workers Task Force. Before that time I had no idea how divided women were in regard to sex workers' rights. Women could unite on almost every other issue of empowering women, but when it came to prostitutes, walls came up. Do you see a way we can bridge that gap?
Feminism is sometimes liberatory and sometimes repressive. In contemporary feminism we see reflections of the temperance movement. I would like to see feminism as free thinking and total empowerment. The reality is that feminism reflects the biases and prejudices of society at large. In the last ten years, fundamentalist Christians have co-opted a large portion of the feminist movement. The right wing fundamentalist Christians are quoting the anti-sex-work portion of the feminist movement almost verbatim. If you read my last chapter, you'll' see how fundamentalist Christians and contemporary anti-sex feminist have joined forces within the Bush administration. I invite progressive-minded feminists to take a look and see who they are "getting in bed with," in regard to the issue of prostitution. I see it as Gloria Steinem verses Angela Davis. Angela, a local resident endorsed our recent decriminalization efforts and Gloria Steinem endorsed the opposition, actually part of a campaign against the sex worker rights movement. Angela Davis has taken into consideration the criminal injustice system, the racism in arrest, conviction, and sentencing - while Gloria is still attached to the anti-porn, anti-prostitution views.
RQ: Your mother is very supportive of your work. Do you think it helps to have parents who are supportive?
My mother's support has strengthened my dedication to sex work. Part of it has been observing her strength in the face of oppression. My father was verbally abusive, and I watched her suffer and overcome. That gave me great strength and wisdom, because she shared a lot of her experience with me. My mother is a very loving Goddess. With her support, unconditional love, and strength, I felt very supported.
RQ: One of the many arguments to decriminalize prostitution is that under the present system, women have no protection or recourse from the violence they have to face. Do you have stories such as these?
I was raped while working at a massage parlor, and the owner an other workers persuaded me not to file a report since it would close down the parlor and put both me and my friends out of work. I also was aware that by going to the police I probably would not have been treated fairly. If you are raped in your home, we might fear that we can be put on a list of "known prostitutes," which could make it more likely for you to get busted. So woman are definitely not encouraged to report acts of violence and even rape to the authorities.
There is more organizing going on among sex workers to provide support to report acts of assault to the police. There are bad-trick lists circulated among prostitutes on who to look out for.
What you need to do to protect yourself from the rapist is the opposite of what you need to do to protect yourself from the police. The situation is set up to make you vulnerable to either rape or arrest. That's why I go crazy with feminists who organize to keep prostitution illegal. By keeping it illegal, it puts women who are sex workers at more risk of being attacked and victimized.
RQ: In your book, you suggest that feminists should be attacking the things that force women into the sex business against their will: economic injustice, poverty, etc.
Decriminalization is not the cure all for prostitution. It's a much deeper situation. We need to have economic and gender equality. Jobs for all women where they can support themselves and their families.
RQ: How do you address women who might have gotten into the business from a place of pain around childhood abuse, and who may carry the added burden of being victimized again?
Friends who are sex workers have told me that they have healed a lot of past trauma through their work. This is a very controversial topic. We need to respect each woman's "survival strategies." Poor women might find prostitution to be their best option for supporting themselves and perhaps their families. For woman who have survived abuse, if this is their way to reclaim their power and sexuality, who are we to say they are wrong or demented?
The survivors' community is divided on this issues just as other communities. It comes down to sex work being good or bad. There is a rising voice of pro-sex work survivors, those that respect survivor strategies. There are also survivors who understand that for all women to be safe, some form of decriminalization is mandatory. It's very easy to point to sex work as one cause of abuse in our society. And it doesn't help that prostitution/ sex work is still very much taboo. Until we take the stigma out of this type of work, we may never have a true and open discussion.
A lot of women enter the sex work industry as erotic dancers/strippers.For some people, in some situations, it definitely takes a toll - degradation, humiliation, and intimidation from management. Some women had been pressured into prostitution while working at the strip clubs in recent times in my city, in order to keep their jobs. Instead of targeting working conditions, some former sex industry workers target prostitution, porn, etc. Sex work, being a "slut," is a deep taboo. I can understand how some lash out against this part of culture. Some women look back and say, "That was really horrible and I would never go back. It's bad for women." But many of us are "slut identified," identifying as part of a broader community of sexually transgressive, queers, trans people, people in sexually alternative communities, etc. Being a sex worker is part of our identities. Sex work is part of our culture, so we try to improve our lot with political action, sex workers rights and by building sex worker culture.
I see myself as a "spiritual healer" in general, mostly as an artist and cultural worker. I believe that sexual work can be healing work, under the right circumstances. As one can have a priest for spiritual guidance, one can have a spiritual-sexual facilitator for sexual healing and enlightenment. There are many movements of such erotic healers around the world.
I don't believe that all sex work is healing work. A lot of sex work at this time is about woman being oppressed with no other options. The link between sex work and poverty is there. Being forced into sex work, being criminalized and then stigmatized by society, is not a desirable situation. While people are in this position they should be as safe as possible, and be given the same rights and protections as other people in our society.
RQ: Do you think the shift from male-centered pornography to female-centered and empowered erotica is the wave of the future?
Sexual liberation and experimentation has definitely given rise to women-owned sex business. Unfortunately, now we have another battle. Like all major businesses, the sex industry is being taken over by corporations. Most of the major strip clubs on in San Francisco are owned by corporations, which makes it harder to organize and unionize. It's easier to get blacklisted for doing that.
RQ: What words of wisdom would you give to any young women thinking of getting into the sex workers industry?
This is such a complicated question with so many variables. I would ask people to write to me at harlot@unrepentantwhore.com because the answer to that question is very personal.
RQ: What last words of wisdom would you share to the Pagan community on how they could get involved in sex workers rights?
There are many people in the sex work industries who are Pagan and not able to be "out," because they are afraid of prejudice and being stigmatized in their own community. Within your own group of friends, community, coven, perhaps it would be wise to assume that there might be sex workers among you. Be respectful in how you talk about the work. You have to be proactive and welcoming to make sex workers feel comfortable and included. Because of the anti-sex worker discourse and political strategies by some feminists it will take a lot of work to open some doors of trust. I want people to look at the history of prostitution criminalization and notice the last century of alliances between repressive Christian movements and feminists. Women and progressive movements should take some responsibility for the criminalization and support these efforts to fight for our rights and for justice within the sex industries.
For more information on these issues, visit Scarlot's website,www.bayswan.org. People can also check out www.unrepentantwhore.com, or email Ms. Harlot at harlot@unrepentantwhore.com. Scarlot also presents the San Francisco Sex Worker Arts Festival from May 4-8. Visit www.bayswan.org/swfest.html.
Luna Pantera is an activist, Reclaiming Witch, and mother. As a Daughter of Oshun, Orisha of Beauty and Sensualty, she has found and is reclaiming her "Sacred Whore."
An erotic dancer offers her views
---
Return to RQ #96 home page
Return to RQ Home Page