RQ Archives - Complete Back Issues!
The complete back issue sof Reclaiming Newsletter and Reclaiming Quarterly - over 100 editions from 1981 to 2008 - are now available as high-quality PDF files.
Selected issues are posted on our website. You can order the complete back issues for donations of $25-up (amounts above $25 are tax-deductible).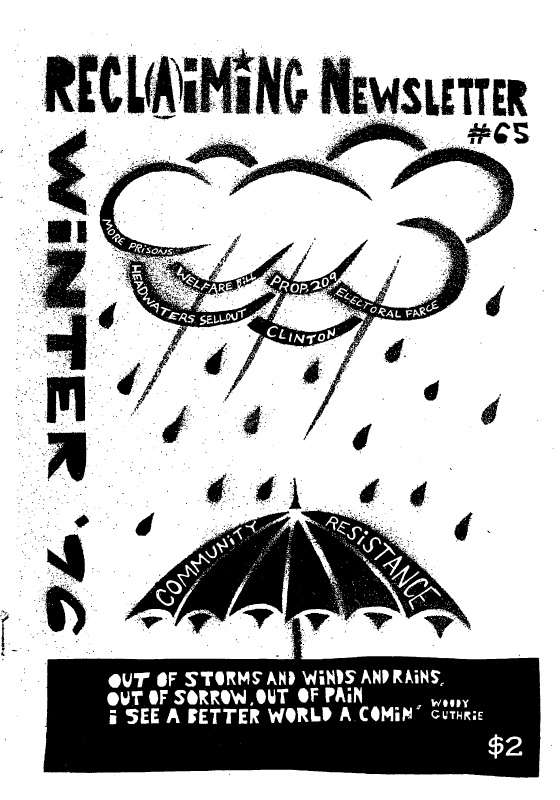 That's right - 100 back issues for just $25 - that's 25 cents per issue!
If you have been yearning for the opportunity to read every word Reclaiming Newsletter and Quarterly ever published, this is your chance!
Donations to the Archives above the $25 cost are fully tax-deductible as a donation to Reclaiming, a 501c3 nonprofit. Please contact us if you have any questions!
PayPal/credit-card payments
Mail-order
Send your check or money order to Reclaiming Quarterly, PO Box 14404, San Francisco, CA 94114, along with your name and address. We will ship a CDR with the files.


Questions/Comments/Fan-Mail
---
Return to RQ Home Page