---
Welcome to the
Reclaiming Quarterly Archives
Back issues plus dozens of bonus files!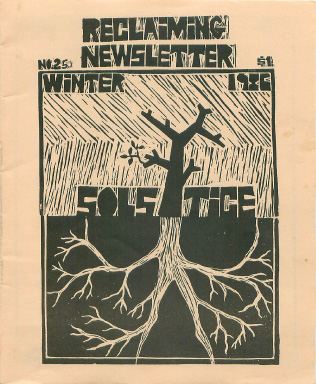 Click here to see samples and learn more!
On the Way: Our Complete Back Issues plus Lots of Bonus Features!
Reclaiming Quarterly is re-issuing our complete archives,
going back to the first Reclaiming Newsletter in 1981.
The archives are high-resolution PDF files,
readable and printable from almost any computer.
Each disk contains contains ten back issues plus bonus features
such as photographs, flyers, intoductory and reflective essays,
audio recordings, humor and satire, and more.
Support our Archives Project - and get the Archives disks
as soon as they are released. This first ten-issue disk is available now!