More RQ Features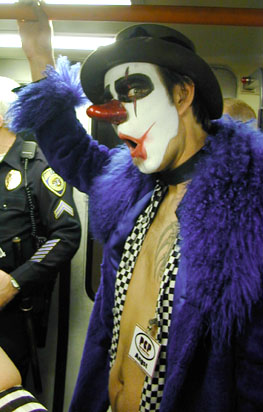 Garden Lockdown at Reclaim the Commons
Pagan Cluster at the Republican Convention
Revolutionary Pagan Workers Vanguard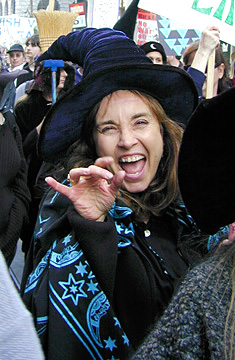 The Spiral Dance and Reclaiming's History
Not In Our Name Post-Election March

If you appreciate this feature and the rest of the RQ website, please donate or subscribe now!
Pagan Cluster Among Those Harassed at SOA
Protesting War and Militarism at School of Americas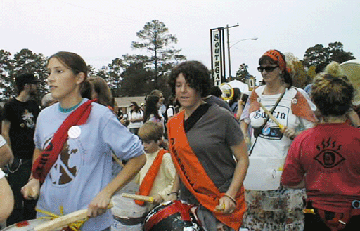 Enthusiastic drummers enlivened the procession, using 'most anything they could get their hands on.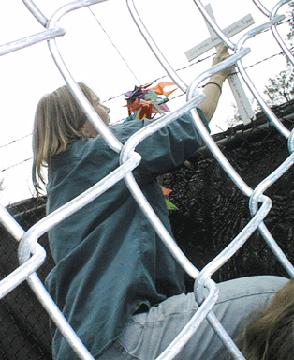 Determined Pagan Cluster activist attached crosses and birds of peace within the fence which pocketed Fort Benning's massive stone sign.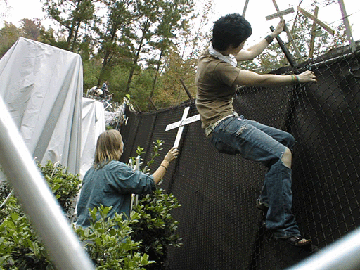 Pagan Cluster activists and other SOA vigilers attach crosses to the barbed wire fencing which pocketed the Fort's stone sign.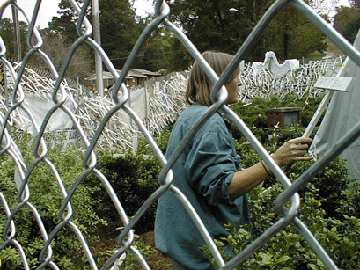 Intent on magical activism, a Pagan Cluster approaches the Benning's stone sign.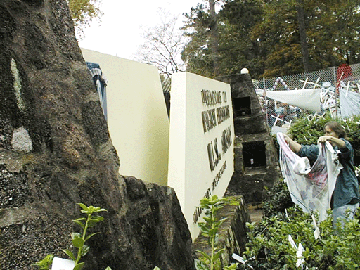 Once the activists from the Pagan Cluster and other SOA vigilers managed to peel away the tarpaulin hiding the stone sign, a little redecorating was needed.
For more information on the School of the Americas and SOA Watch, visit www.soaw.org
---
Return to RQ Home Page