---
Reclaiming Quarterly Anniversary Archives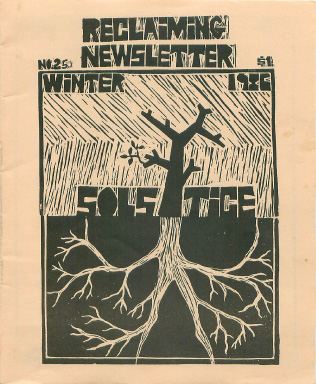 Click here to see samples and learn more!
100-Issue Archives plus Lots of Bonus Features
Reclaiming Quarterly celebrates our 100th edition
by re-issuing our complete archives, going back to the first Reclaiming Newsletter in 1981.
The archives will be re-issued as high-resolution PDF files,
which are readable and printable from almost any computer.
In addition, every ten-issue volume will contain bonus features
such as photographs, flyers, intoductory and reflective essays,
audio recordings, humor and satire, and more.