---
Welcome to the
Reclaiming Quarterly Archives
Back issues plus dozens of bonus files!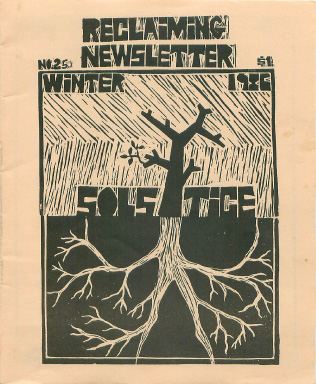 Click here to see samples and learn more!
On the Way: Our Complete Back Issues plus Lots of Bonus Features!
Reclaiming Quarterly is re-issuing our complete archives,
going back to the first Reclaiming Newsletter in 1981, and including
hundreds more documents, publications, and assorted pagan paraphernalia.
The archives are high-resolution PDF files,
readable and printable from almost any computer.
Support our Archives Project - and help us continue the work of preserving our history!