Our new all-devices website!
Visit RQ at our new wix-based, all-devices website. Same great RQ content, now viewable on phones, tablets, etc.
This site (ReclaimingQuarterly.org) is still fully functional, but is no longer being updated.
Visit us at WeaveAndSpin.org!
---

playlists, streaming and downloads
Links to free listening
at youtube, google, spotify, and more!
---
Favorite RQ Features
Older Features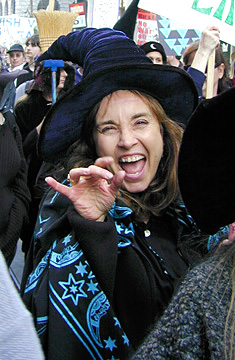 ---
Like this feature? Please subscribe or donate today! - RQ needs your support to survive!
Return to Labyrinth Home Page
---
Drawing a Labyrinth by Yourself
The 7-circuit labyrinth is drawn as shown. To draw an 11-circuit labyrinth, add an "L" in each corner and follow the same plan as for 7-circuit -- see diagram, lower right.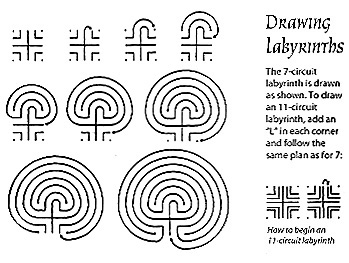 ---
Return to Labyrinth Home Page
Return to RQ Home Page