March for Climate Leadership - Oakland CA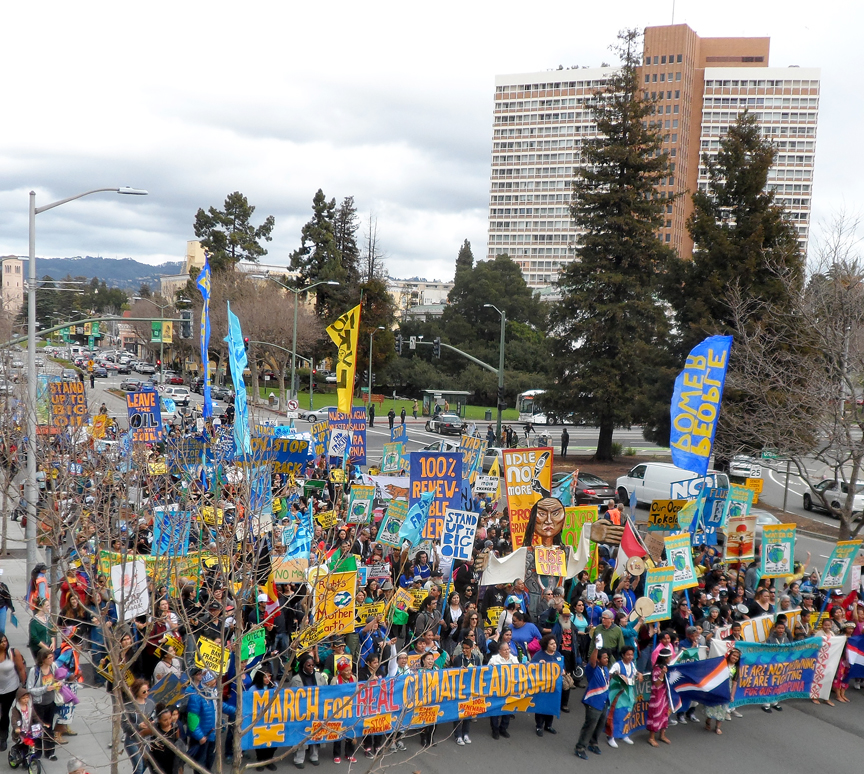 Thousands of people joined in a festive march through Oakland, demanding environmental justice and opposing oil-fracking and other abuses
Several thousand people joined in a colorful and vibrant march through downtown Oakland on February 7. The occasion was a local visit by Calfornia Governor Jerry Brown, who has vacillated around issues such as oil-fracking.
The event, called March for Real Climate Leadship, brought together a wide range of environmental and progressive activists, highlighting issues such as fracking, nuclear power, and the social impacts of environmental devastation.
Many Reclaiming and kindred folks were involved in various contingents of the march, making this the second large pagan cluster gathering in the Bay Area in recent months. Maybe we need our own banner?
Reclaiming folks were also part of civil disobedience protests around Jerry Brown's visit and policies last week.
A good source of independent reporting is indybay.org and indymedia.org
For Reclaiming and pagan cluster organizing, join our yahoogroups - contact SFRPC@yahoogroups.com for more info.
---
Photos from Oakland - February 2015
Right-click on a photo to open full-sized image.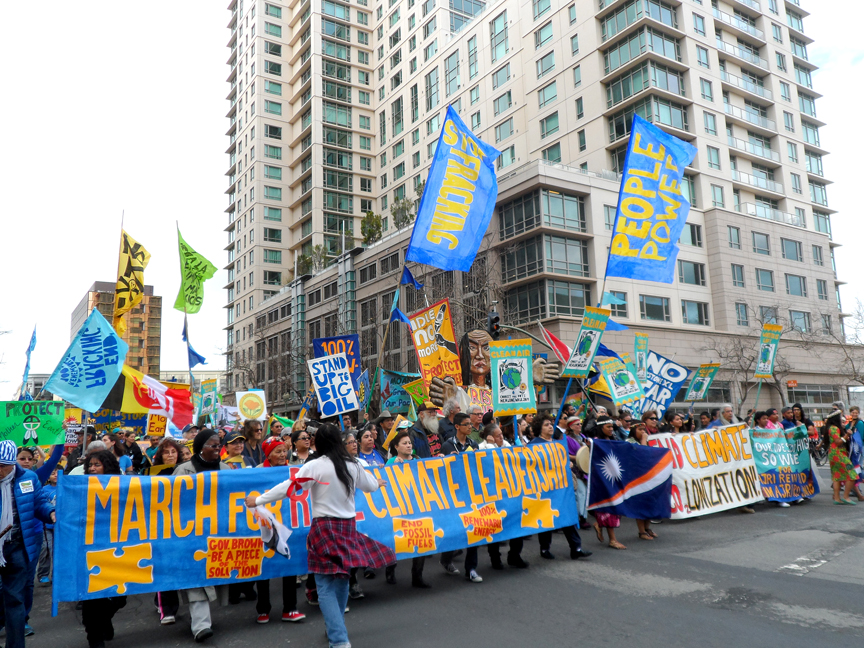 The march began at Oakland City Center, and moved North to Grand Avenue, stretching over about 6-8 blocks.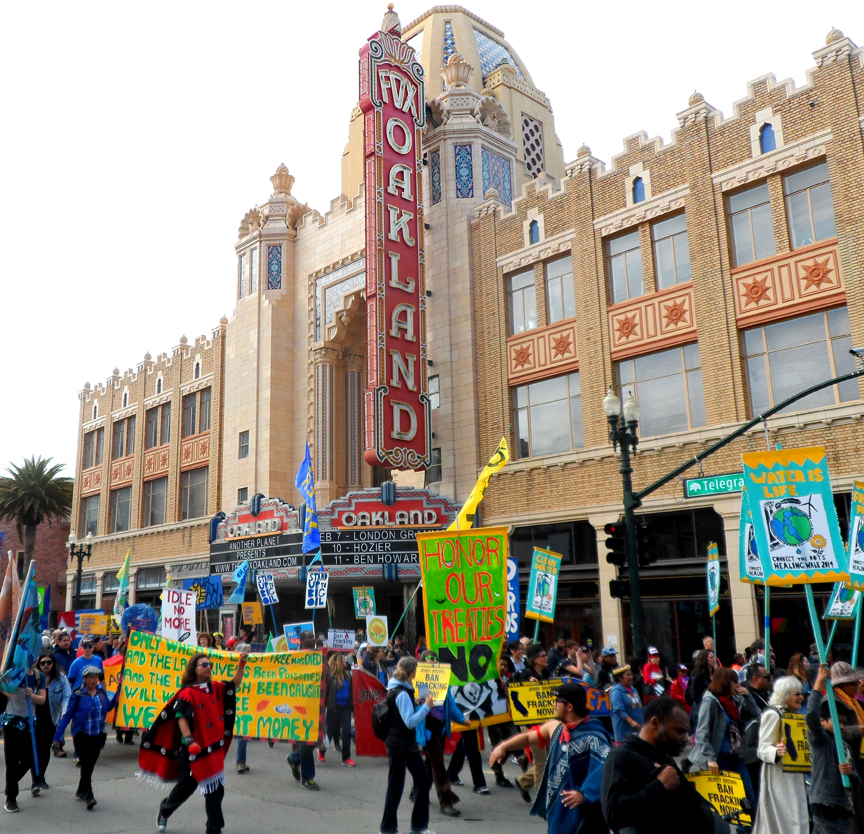 Passing the historic Fox Theater.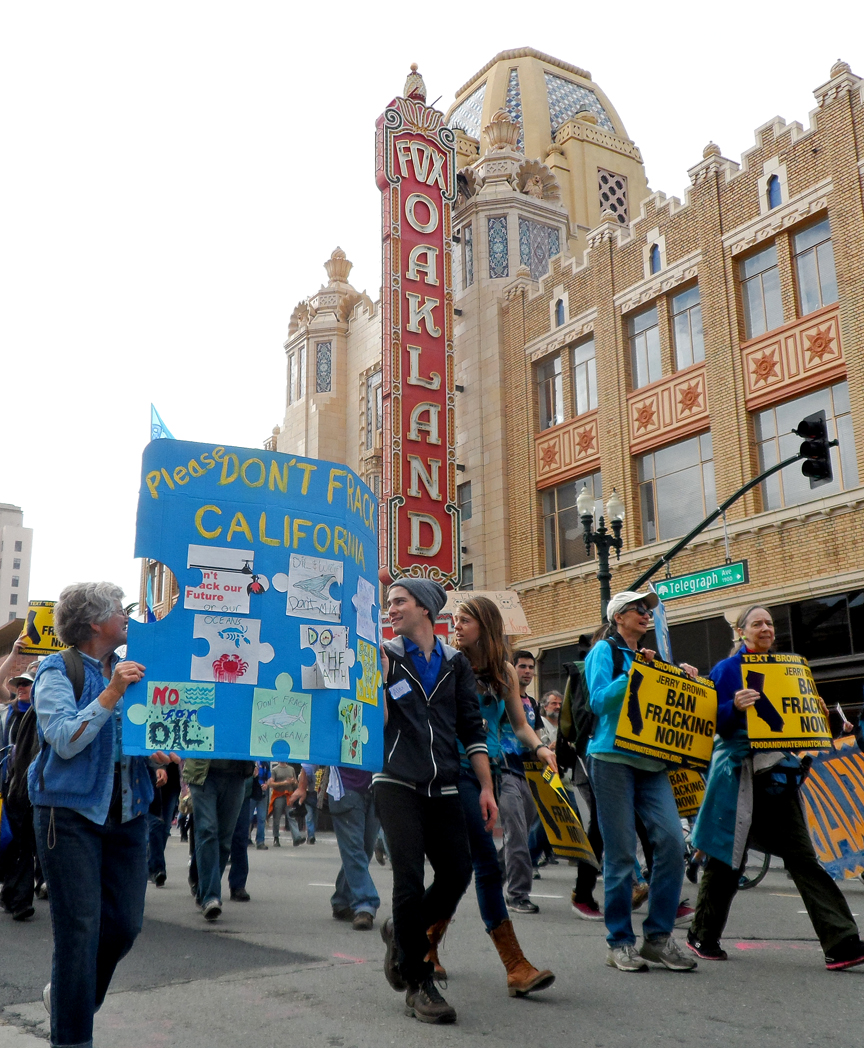 Pieces of the puzzle.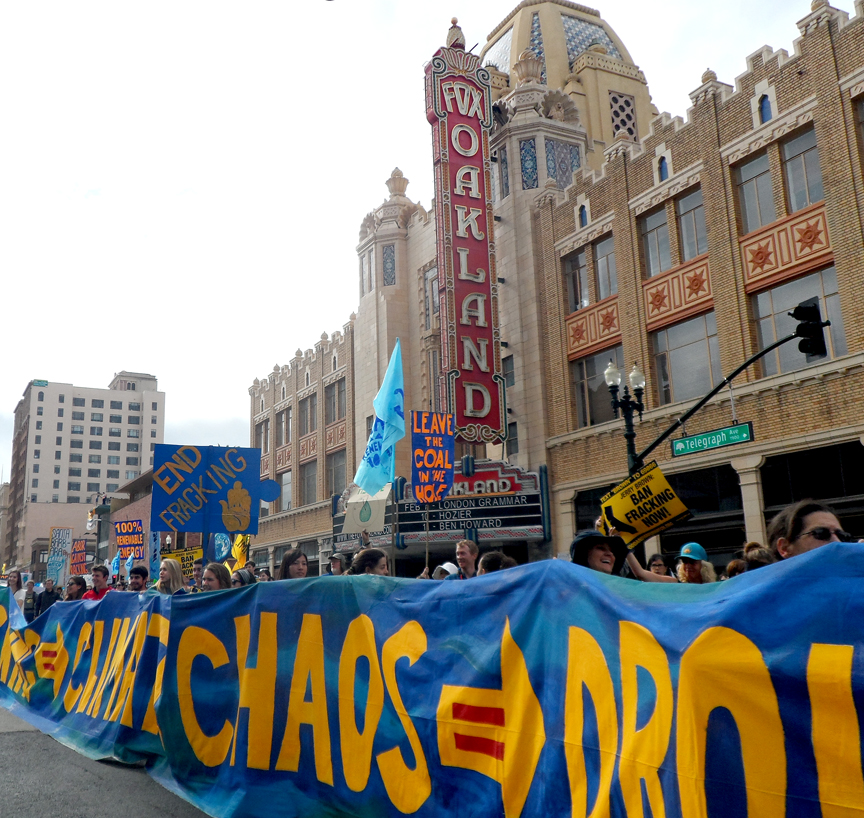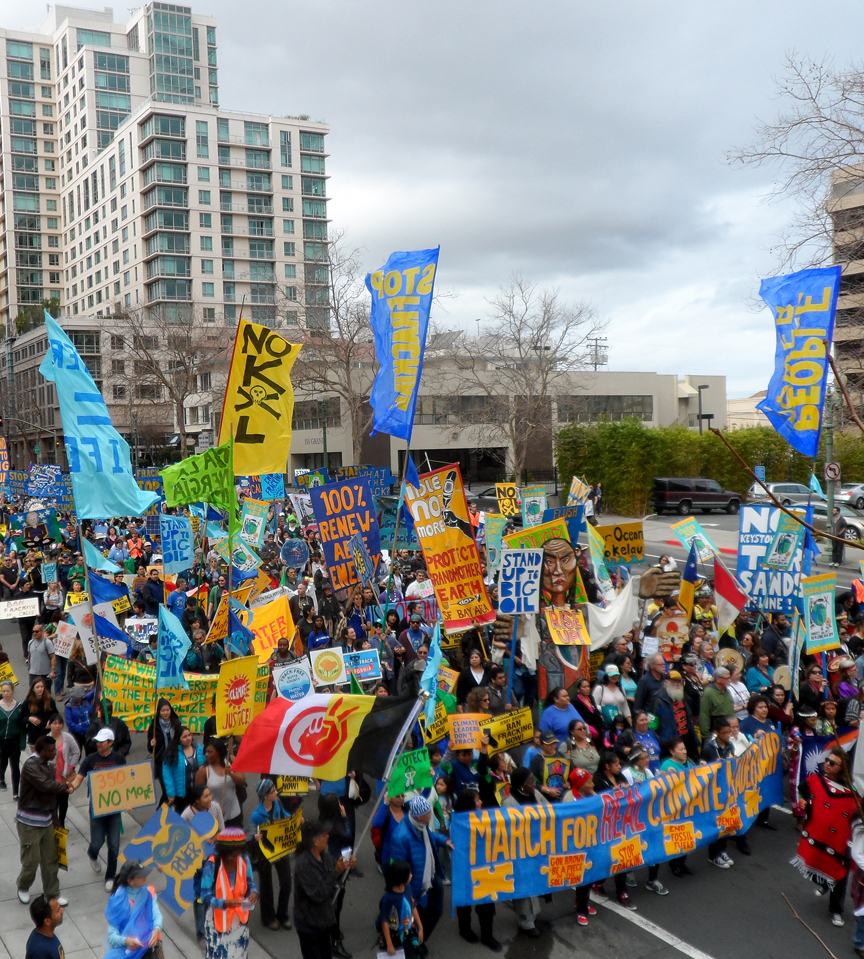 A diverse crowd moves up Grand Avenue toward Lake Merritt.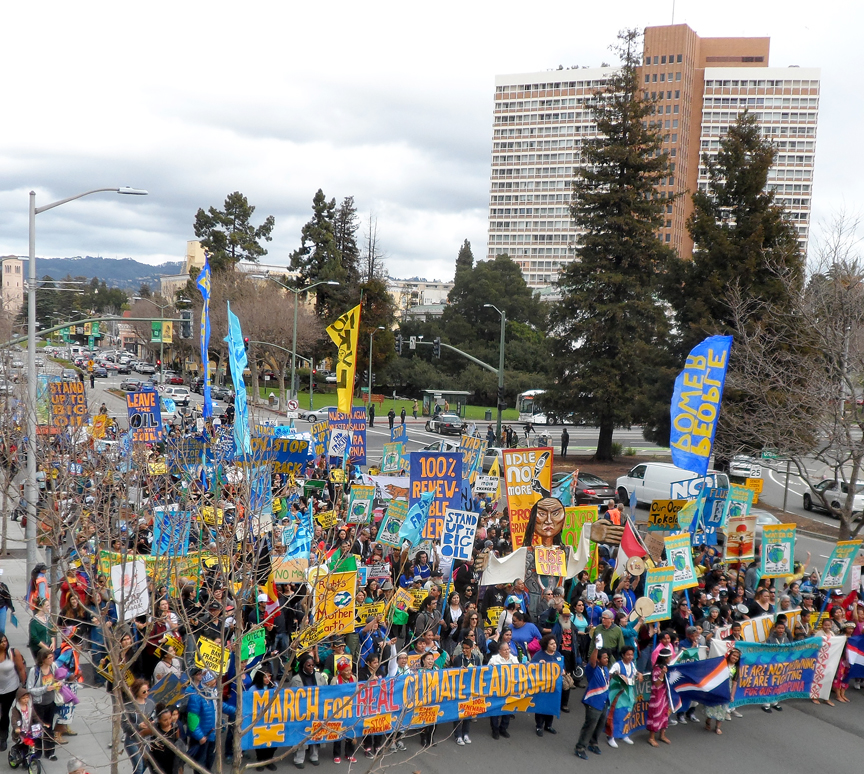 The crowd turns the corner and marches along Lake Merritt.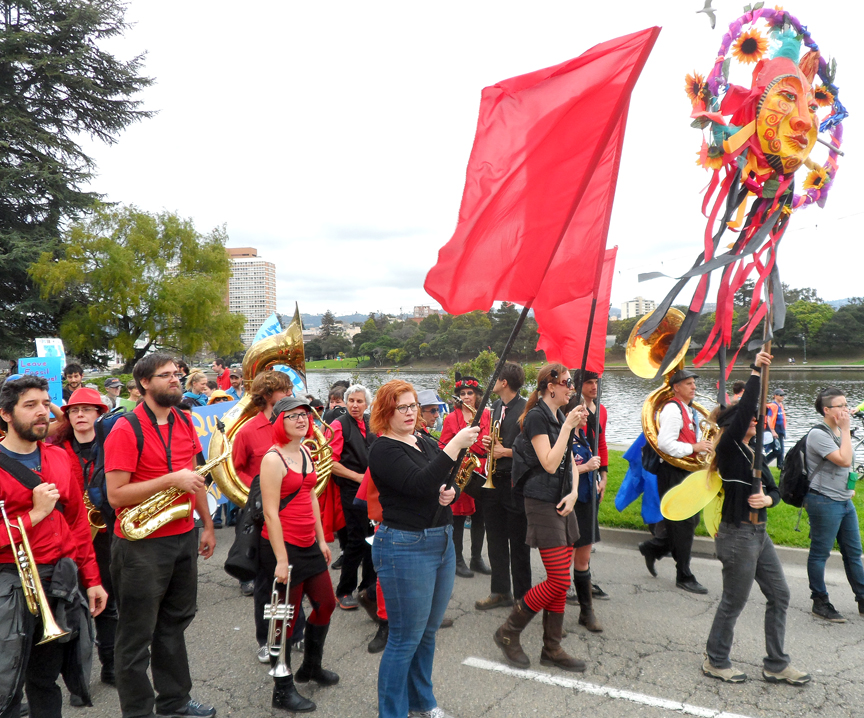 The Brass Liberation Orchestra.
Right-click on a photo to open full-sized image.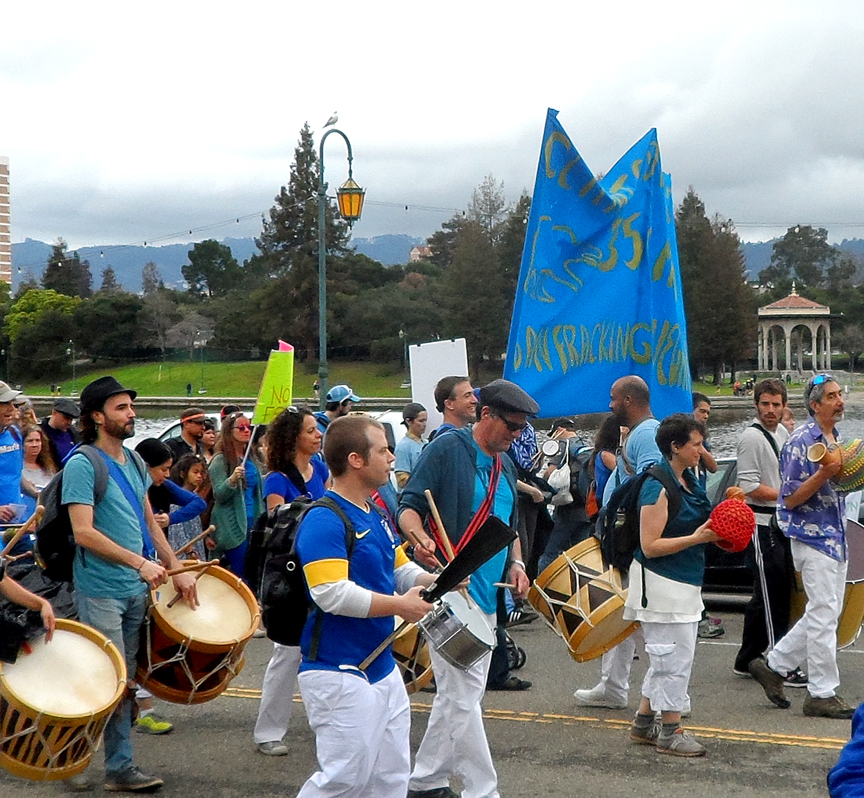 Various cultural groups took part in the march, performing along the route.
We need to get this parachute for Spring Equinox!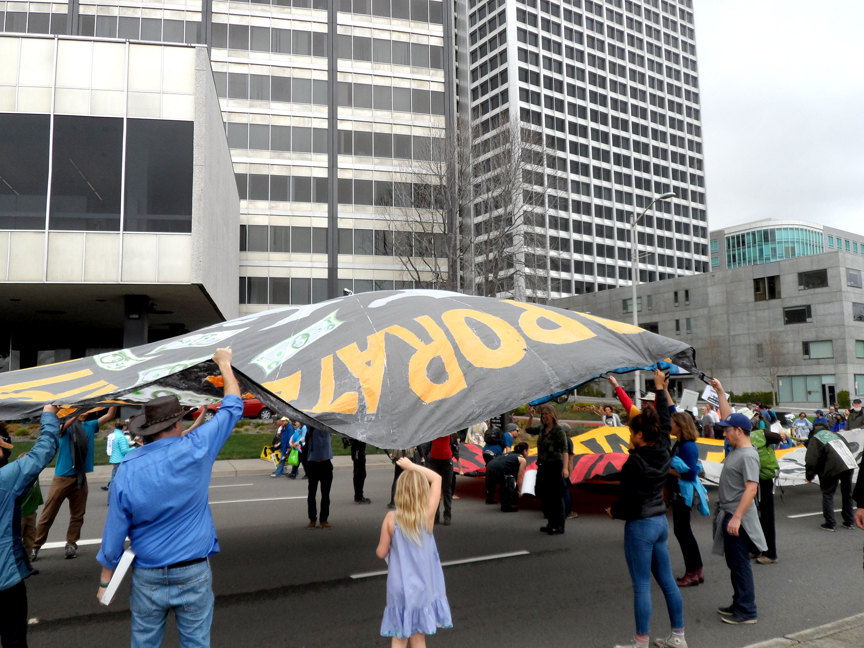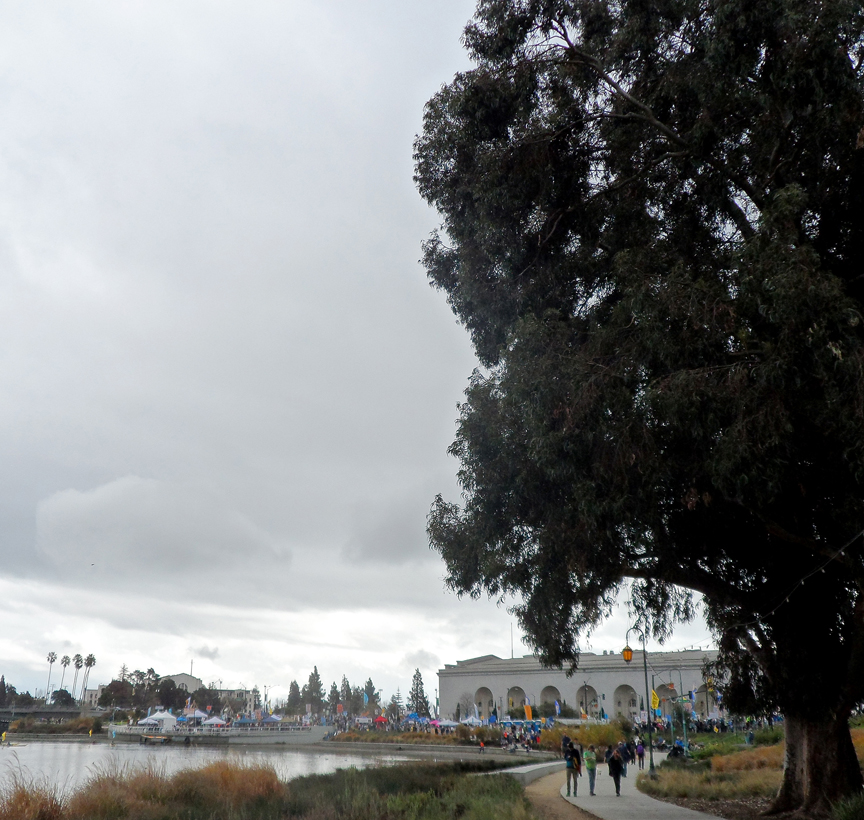 The march ended with a festival near the civic auditorium on the Lake Merritt waterfront.
---
Faces in the Crowd - February 2015
Right-click on a photo to open full-sized image.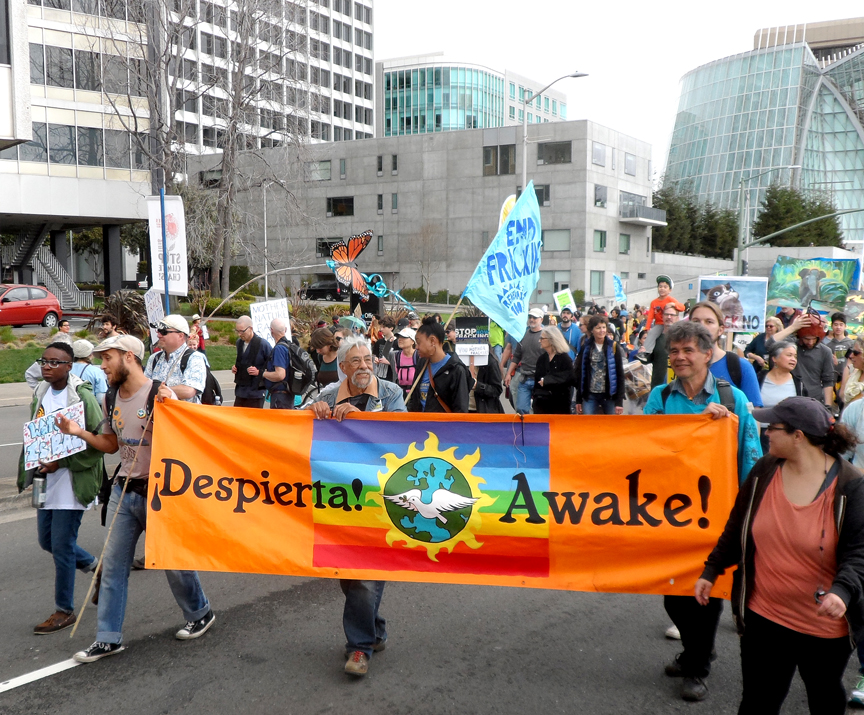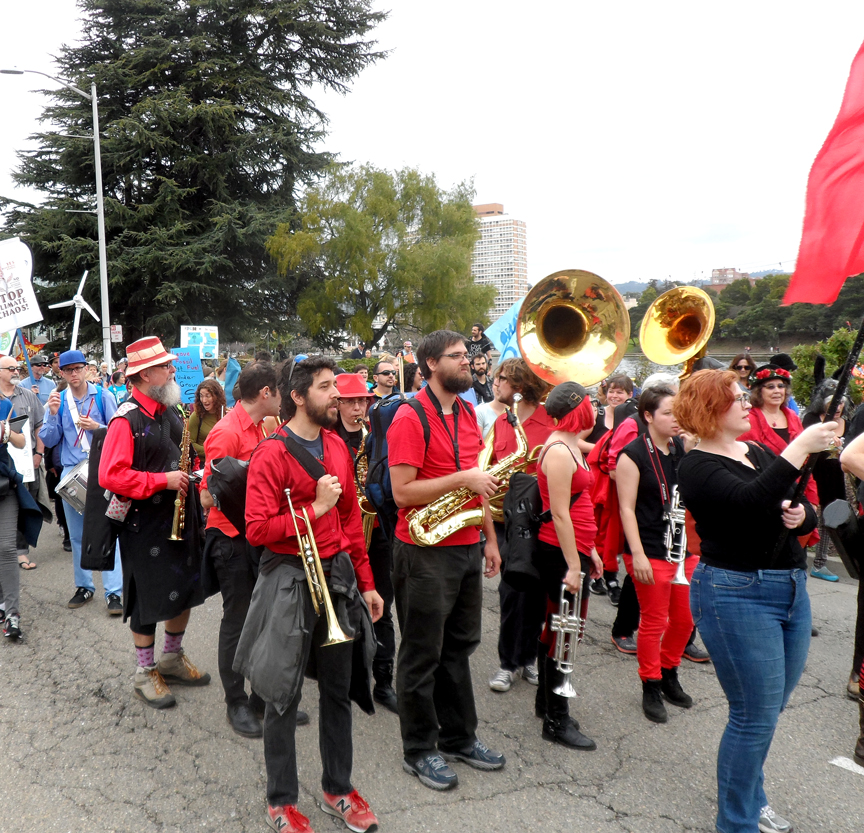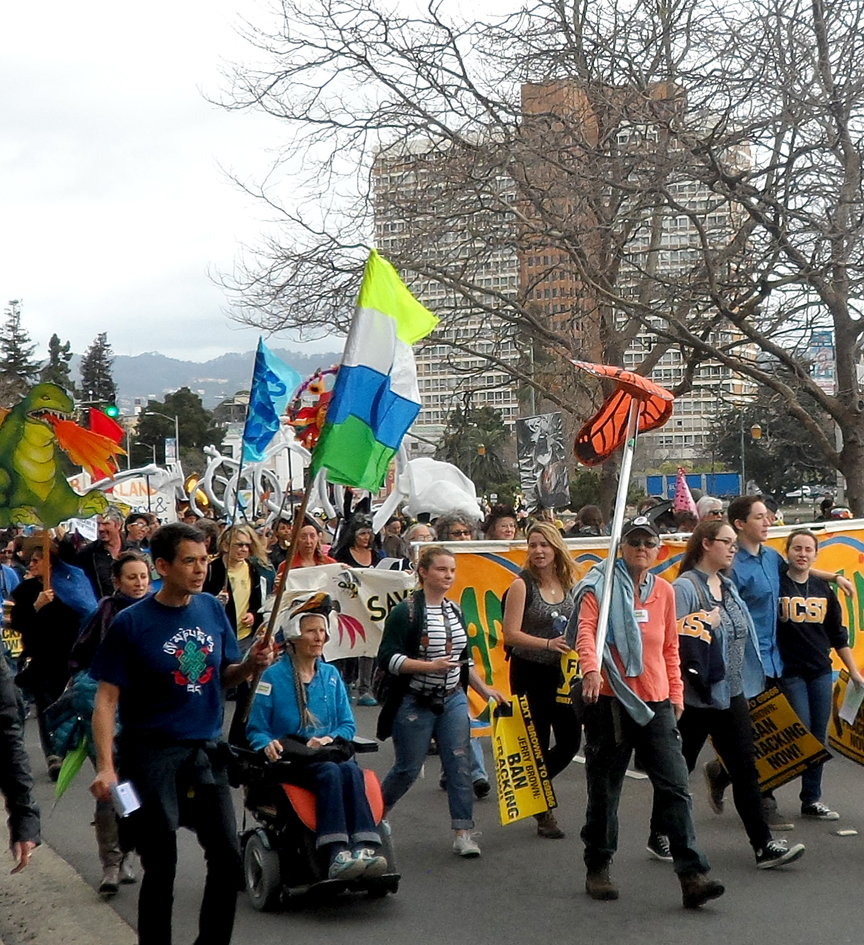 Right-click on a photo to open full-sized image.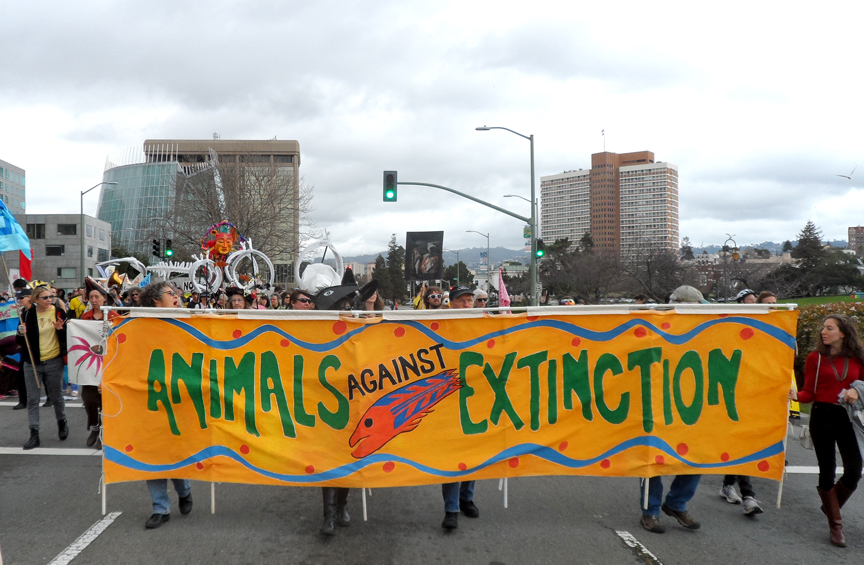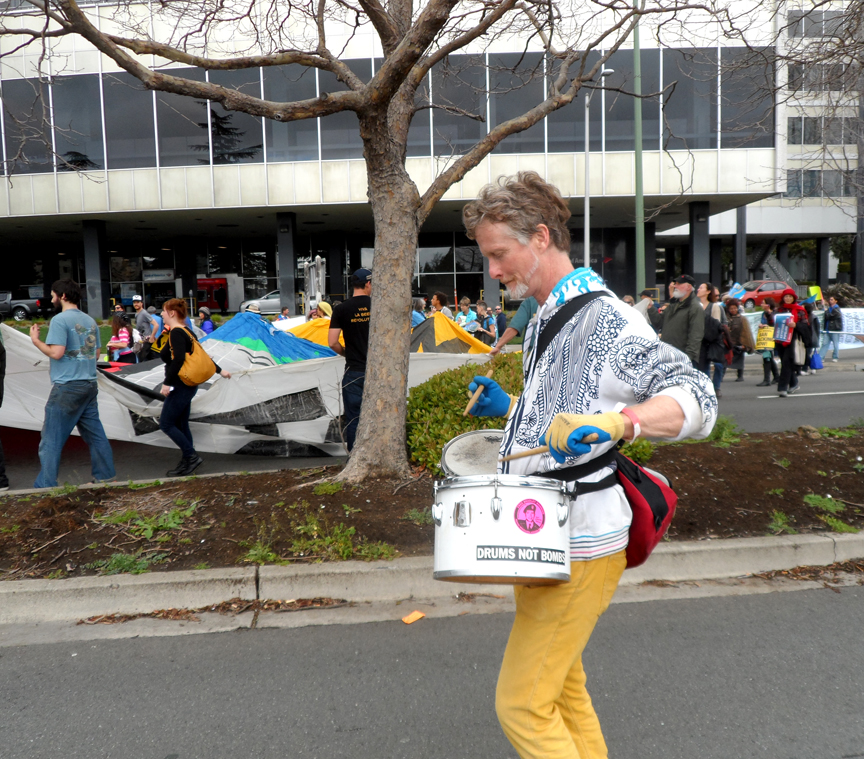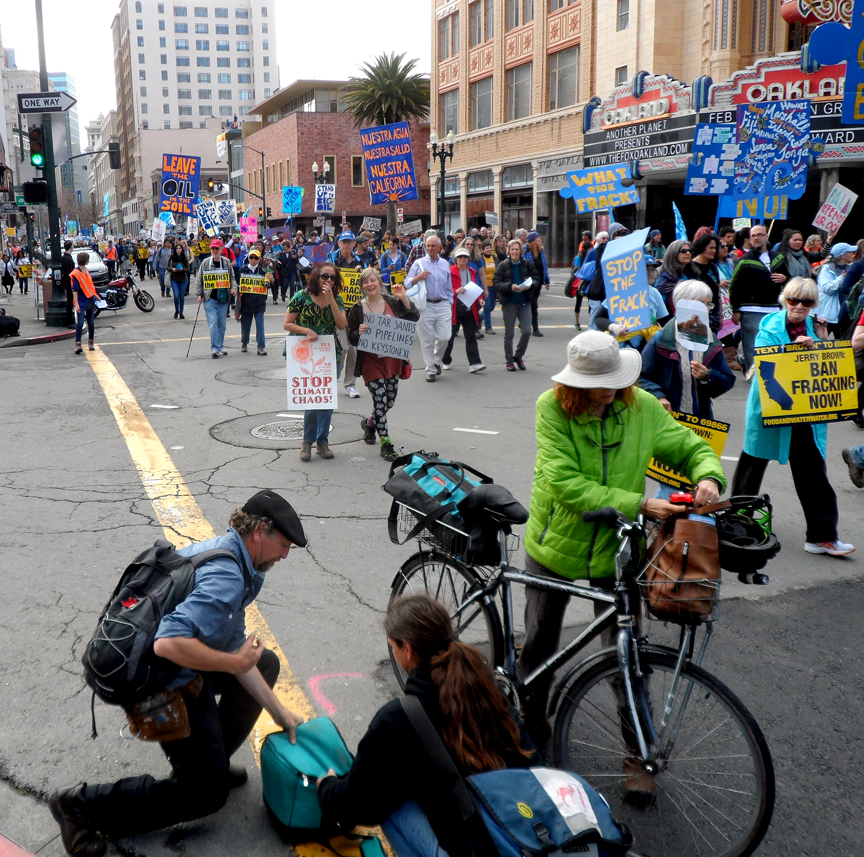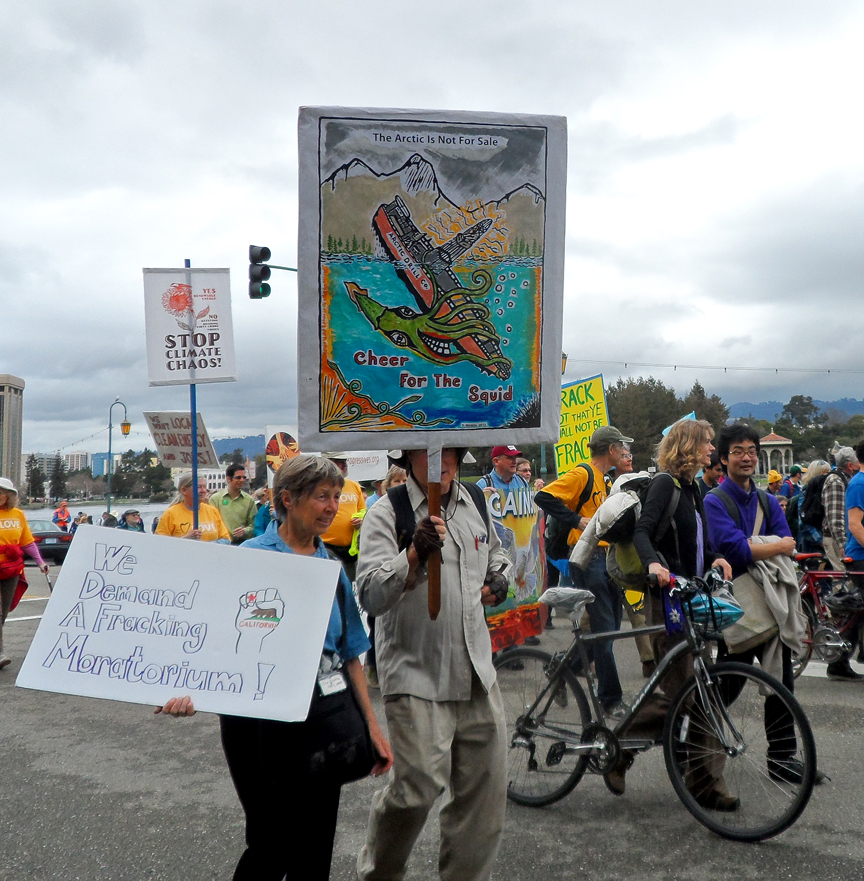 Cheer for the Squid!
---
If you appreciate this feature - and want to support RQ and Reclaiming activist organizing - please donate!
---
Luke Hauser
(aka George Franklin) is a freelance parajournalist in the service of the Goddess and planetary revolution. His photo-filled book Direct Action is an historical novel about Bay Area protests.
Photos ©2015 by RQ. Please do not copy, reproduce, fold, spindle, mutilate, or otherwise use them without written permission (which we are usually glad to offer). Thanks!
---