Reclaiming Resources
Activism, Magic, Music, and other resources
---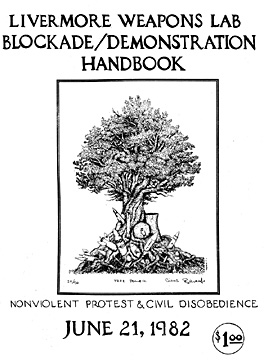 Activist and Organizing Resources
Consensus and Nonviolent Process Handbook
A printable 16-page handbook dealing with group process and dynamics, addressing issues that arise whenever people work together. this material was written by direct action organizers across North America, and edited by GroundWork magazine.
Sections include: Nonviolence, Consensus and Group Process, Affinity Groups, Feminism, Discrimination and Oppression.
Click here for printable PDF of the handbook.
---
Understanding Consensus - by Starhawk
A four-page handout on how to organize a consensus meeting - why to use consensus, how to structure a consensus meeting or discussion, and the nuts and bolts of facilitating.
Click here for printable PDF of Understanding Consensus
---
Beyond the General Assembly - Affinity Groups and Spokescouncils
Affinity groups and spokescouncils offer a way for large numbers of people to participate in decision-making and for autonomous small groups to coordinate their actions and organizing. By George Franklin.
---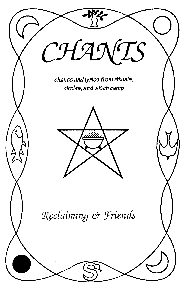 Magical and Spiritual Resources
Witchcamp Chantbook and More Chants
Lyrics to over 100 chants for rituals and classes, with a printable PDF file of the entire booklet. There's also a text version, which lets you quickly search for a specific chant.
---

Reclaiming Music and Chants - CDs and Digital downloads
Reclaiming CDs (and music samples) available from our website or from iTunes
Classic recordings of almost half the chants in the Chantbook, plus the musical liturgy to the Spiral Dance ritual. Our latest release, Witches' Brew,, features 15 of the most-loved songs and chants from over a dozen Reclaiming teachers and musicians.
But don't just take our word - listen for yourself!
---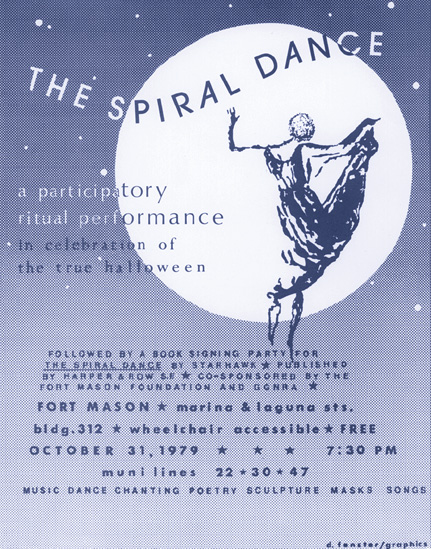 Reclaiming History and Tradition
Over a dozen articles and photo-features on the history of Reclaiming and the Spiral Dance - click here.
Articles on Reclaiming's development, tradition, and current directions - click here.

---