Our new all-devices website!
Visit RQ at our new wix-based, all-devices website. Same great RQ content, now viewable on phones, tablets, etc.
This site (ReclaimingQuarterly.org) is still fully functional, but is no longer being updated.
Visit us at WeaveAndSpin.org!
---

playlists, streaming and downloads
Links to free listening
at youtube, google, spotify, and more!
---
Favorite RQ Features
Older Features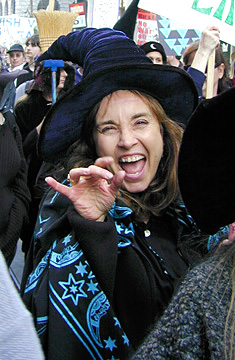 ---
Recent Pagan Cluster Actions - see site index
---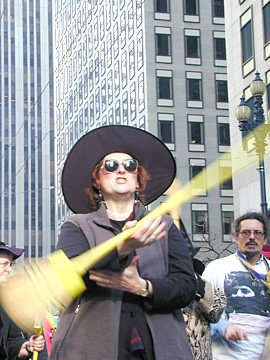 Witches Opposing War
San Francisco - January 18, 2003
Photos by Luke Hauser, ©2003 by RQ
Witches Opposing War have taken to the streets at various peace marches over the past two years. The Besom (Broomstick) Brigade also cleansed the ritual circle at Pagan Fest 2005.
For recent Pagan Cluster actions - see our site index
---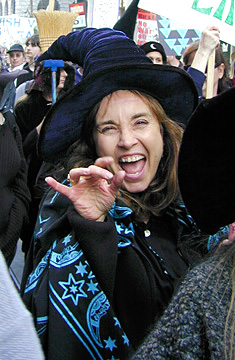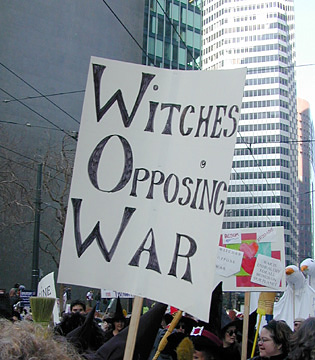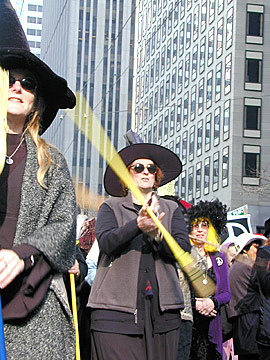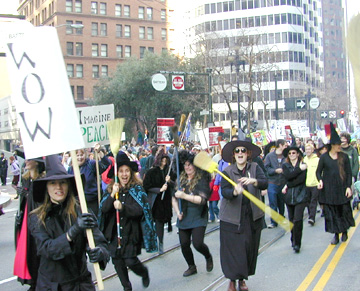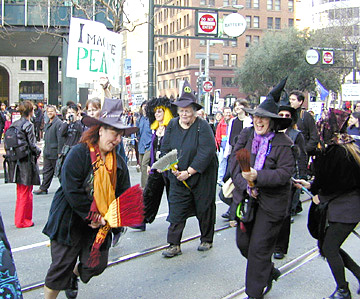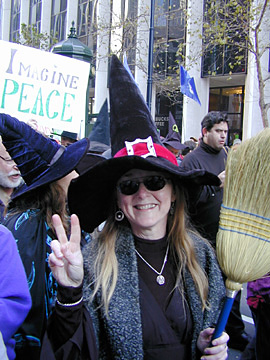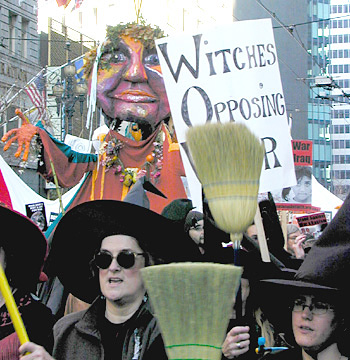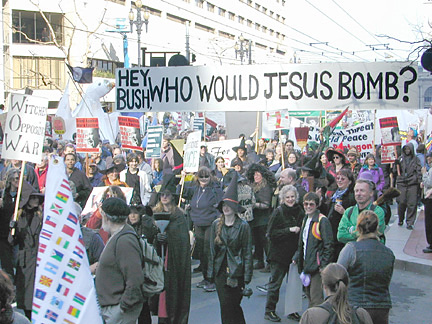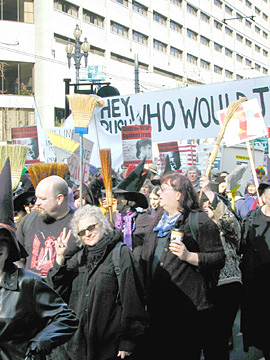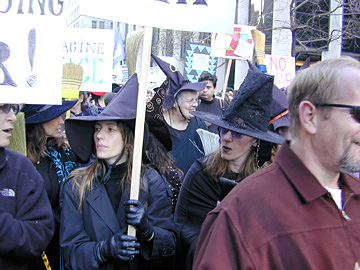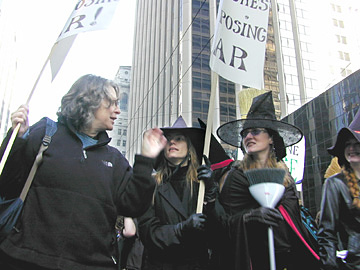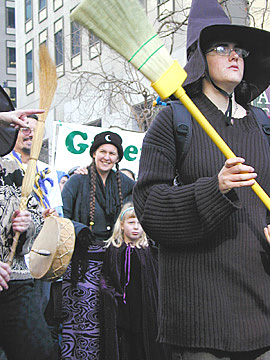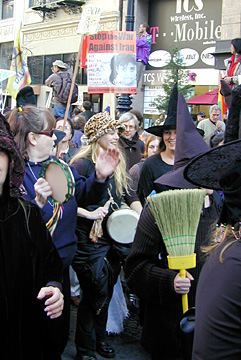 Luke Hauser
is a freelance parajournalist in the service of the Goddess and planetary revolution. His photo-filled book Direct Action is an historical novel about Bay Area protests.
Photos ©2003 by RQ. Please do not copy, reproduce, fold, spindle, mutilate, or otherwise use them without written permission. Thanks!
---