Our new all-devices website!
Visit RQ at our new wix-based, all-devices website. Same great RQ content, now viewable on phones, tablets, etc.
This site (ReclaimingQuarterly.org) is still fully functional, but is no longer being updated.
Visit us at WeaveAndSpin.org!
---

playlists, streaming and downloads
Links to free listening
at youtube, google, spotify, and more!
---
Favorite RQ Features
Older Features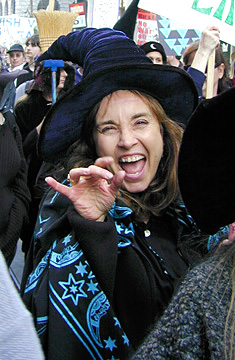 ---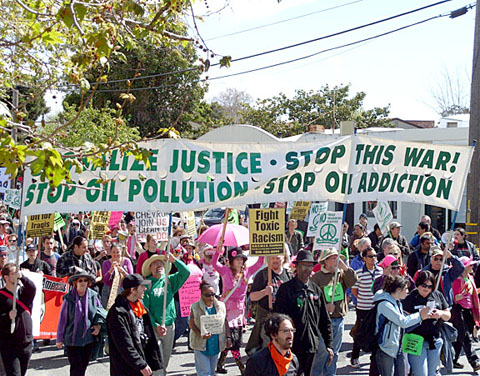 Related Features
What's happening in your region? Send photos and reports to quarterly@reclaiming.org

---
Richmond CA, March 15, 2008
Witness and Protest at Chevron Refinery
On March 15, 2008, approximately seven hundred of people took part in a march, rally, and nonviolent direct action protesting Chevron's involvement in everything from global warming to the United States' ongoing war in Iraq.
The action was organized by Direct Action to Stop War.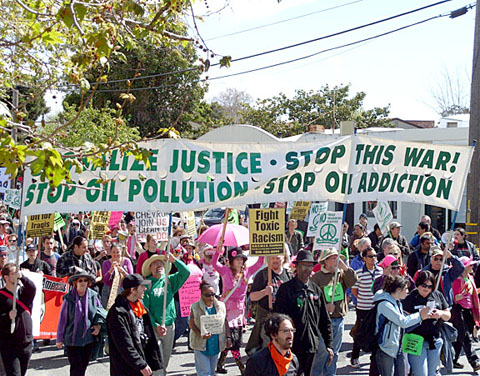 After a rally featuring local speakers, poets, and musicians, the crowd marched through Point Richmond to the Chevron refinery.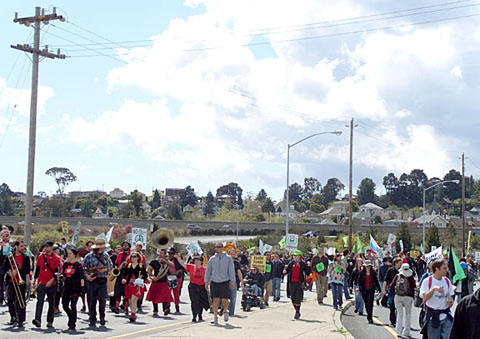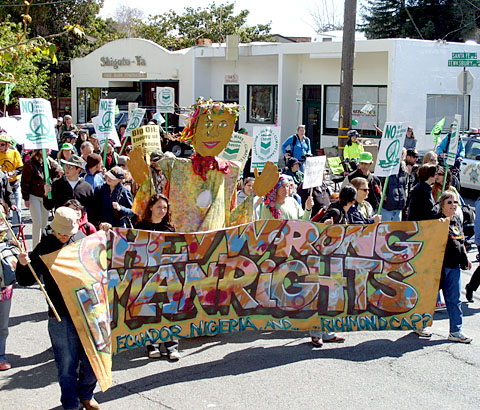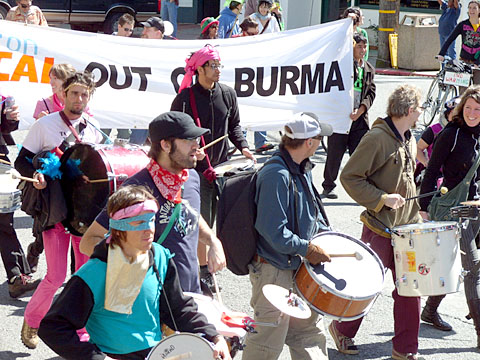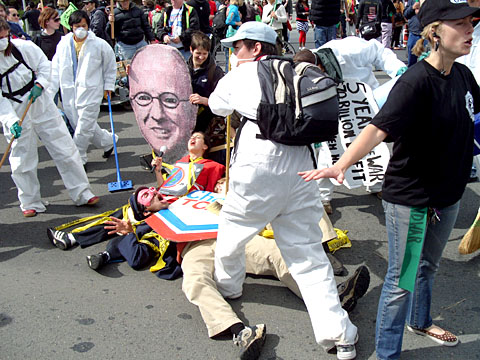 While hundreds of protesters blocked the road outside Chevron, others performed music and skits.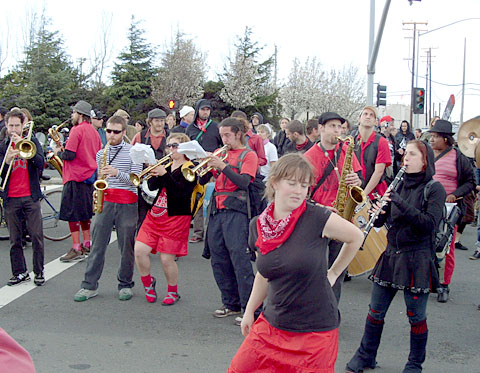 The Brass Liberation Orchestra enlivened an overcast day.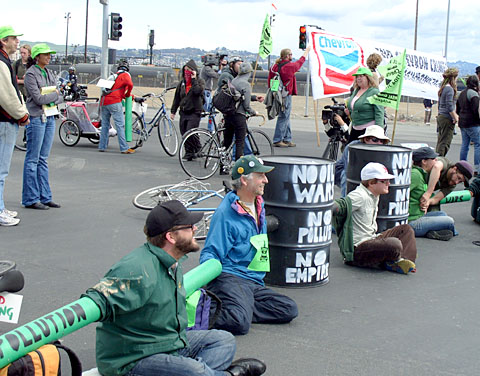 Dozens of people took part in a blockade of the entrance, including this group using lockdown devices and props.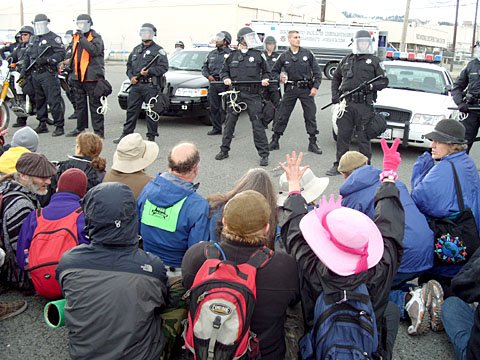 When the police refused to arrest protesters in the street, blockaders moved onto Chevron property.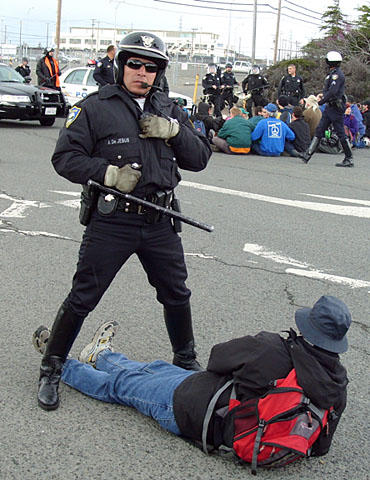 Late in the afternoon, two dozen blockaders were arrested.
For more information on the Chevron protest, visit bayareadirectaction.wordpress.com/march-15-actions
---
Luke Hauser
(aka George Franklin) is a freelance parajournalist in the service of the Goddess and planetary revolution. His photo-filled book Direct Action is an historical novel about Bay Area protests.
Photos ©2008 by RQ. Please do not copy, reproduce, fold, spindle, mutilate, or otherwise use them without written permission. Thanks!
---