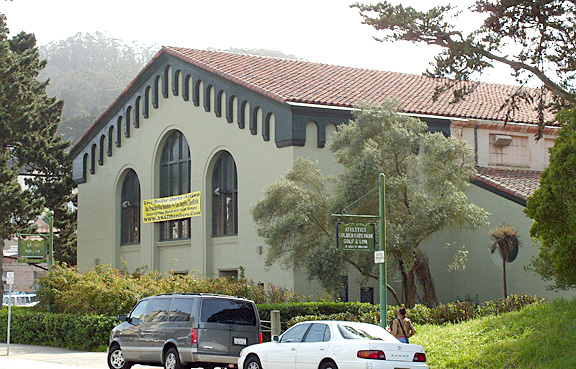 Spiral Dance Features
---
Kezar Auditorium, San Francisco
Kezar Gets Fresh Paint Job for Spiral Dance!
In a stunning demonstration of Reclaiming's ever-increasing political clout, San Francisco's Kezar Auditorium - home of the Spiral Dance ritual for the past half-dozen years - has received a fresh paint job in anticipation of the 30th annual Spiral Dance ritual (Saturday, October 31).
The building, located at the edge of the Haight-Ashbury neighborhood, had long been a dreary shade of pink, only slightly improved by a couple of decades of weather.
But when local officials learned that 2009 was the 30th year of the Spiral Dance, they pulled out all stops to redecorate the building in a somber yet reverent shade of greenish-grey. A dark grey trim perfectly accentuates the Romanesque motifs of the venerable hall, which is also home to Roller Derby, rock concerts, and the City's basketball championships.
Below are several different views of the sparkling new Kezar, as well as a couple of shots of the surrounding neighborhood.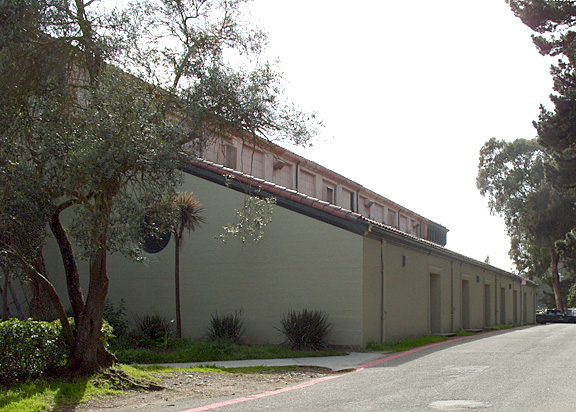 This shot of the north side shows the new paint (lower half) contrasted with the old pink version (upper section).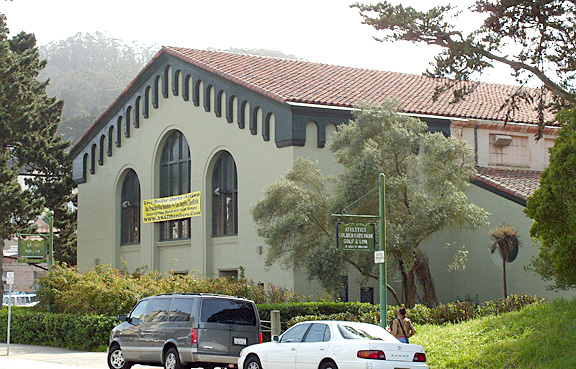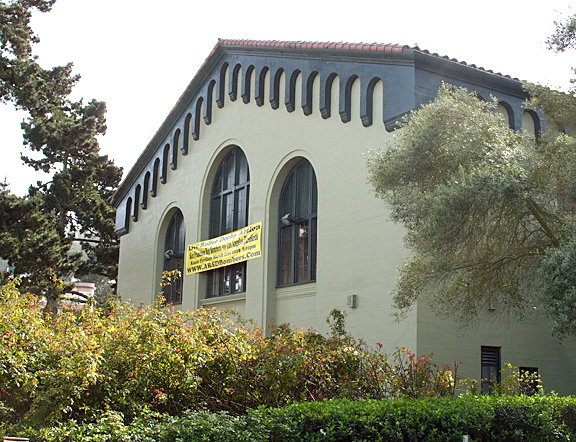 Three magnificent arches create a grand ritual entrance, strikingly enhanced on ritual day by the Witchlets Bakesale table in front of the center door.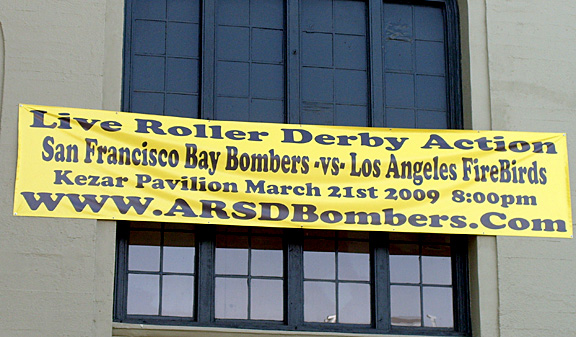 Roller Derby keeps the energy moving at Kezar between Spiral Dances.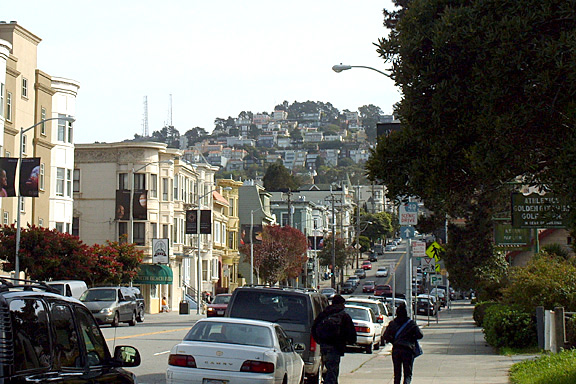 Looking uphill from Haight Street.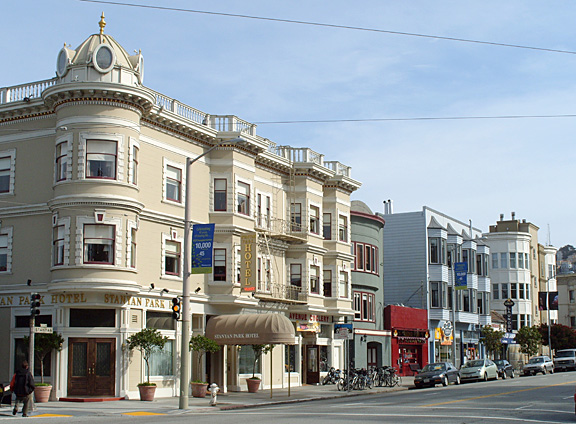 Haight-Ashbury neighborhood businesses line the street across from Kezar. The small red building is the famed Kezar Sports Bar.
2009 Spiral Dance
Spiral Dance webpage - info on this year's ritual.
Click here for more Spiral Dance web features.
---
Luke Hauser
(aka George Franklin) is a freelance parajournalist in the service of the Goddess and planetary revolution. His photo-filled book Direct Action is an historical novel about Bay Area protests.
Photos ©2009 by RQ. Please do not copy, reproduce, fold, spindle, mutilate, or otherwise use them without written permission. Thanks!
---