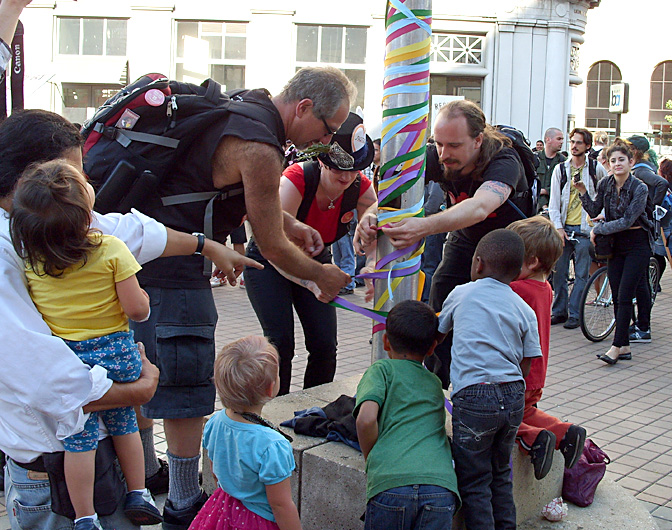 Related Activist News
Occupy Oakland General Strike - May Day 2012
Revolution 2011 - Reports from Occupy actions
Solstice in the Streets Videos
Dia de los Muertos - Day of the Dead
---
Oakland Maypole - May Day 2013
May 1, 2013
Folks from Solar Cross, Reclaiming, and Food Not Bombs celebrated International Workers Day by dancing a maypole around the flagpole at Ogawa Plaza in downtown Oakland - site of 2011's Occupy Oakland encampment.
The maypole was danced as a march for an increased minimum wage gathered at the end of the working day, accounting for banners such as "Employer Scum, Your Time Has Come."
Nearby dance music drowned out any attempt to sing, but the maypole served as a magnet for kids in the crowd.
Thanks to Thorn/Solar Cross for putting out the call.
for updates on local activism, join the Bay Area Reclaiming elist (BARD) - email RQ for info.
---
Oakland Maypole - May Day 2013 - photos by Luke Hauser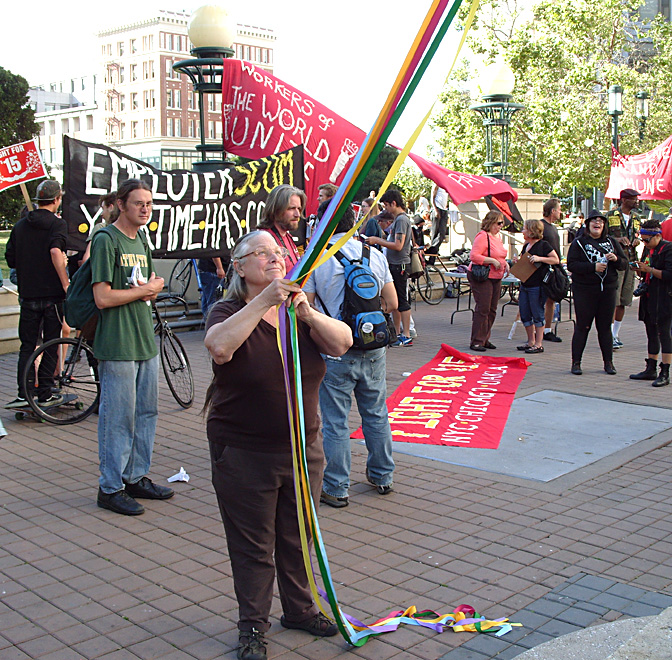 Testing the ribbons.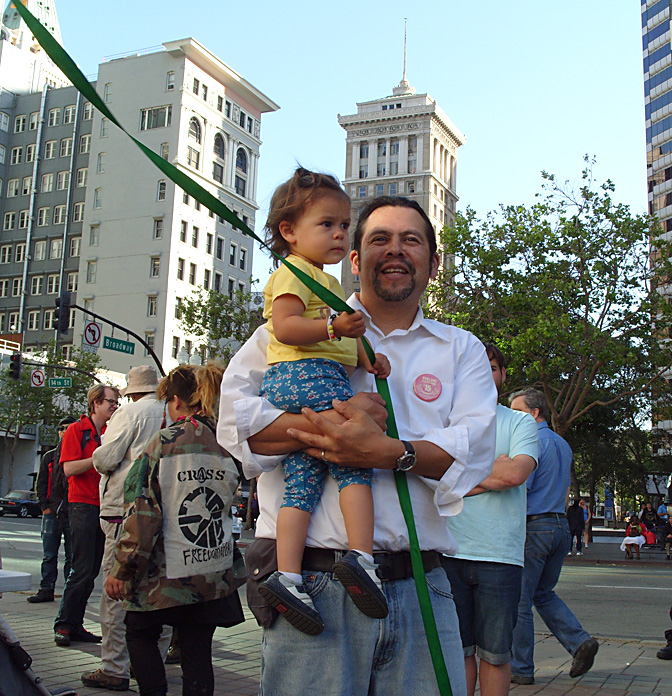 Revolutionary cadre ready for action.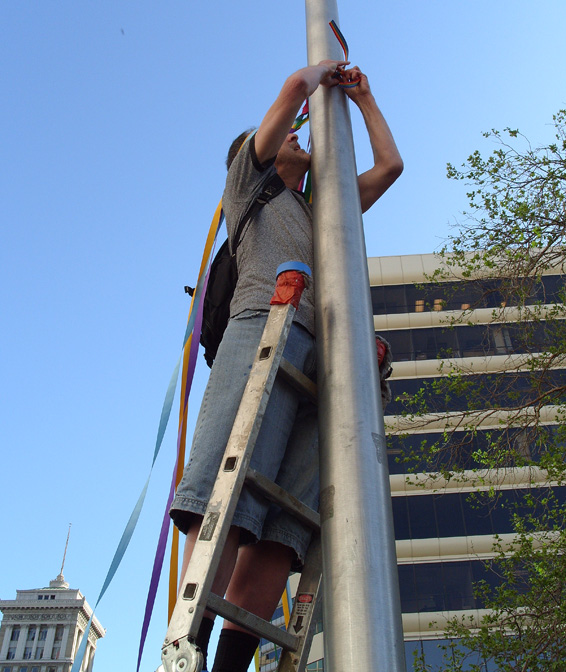 How convenient that the city built a maypole for us!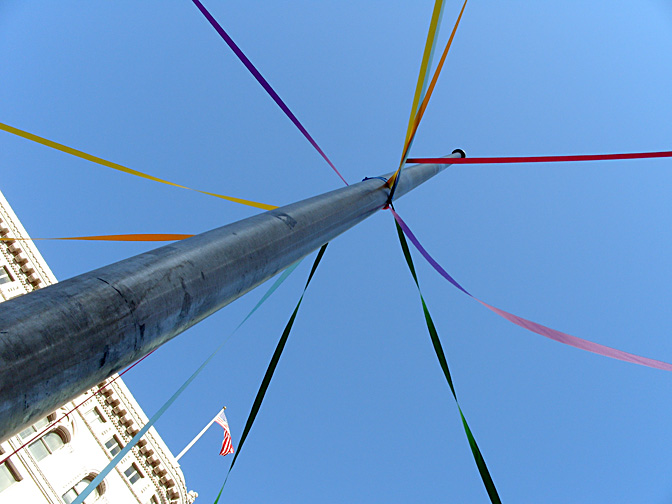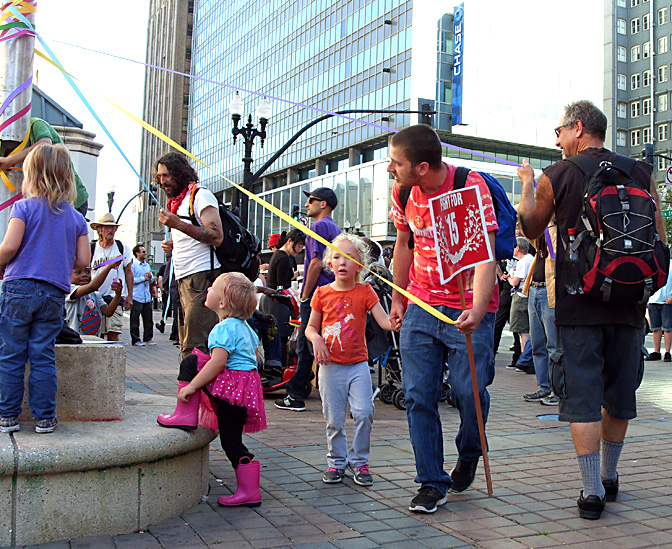 Kids in the crowd joined the dance.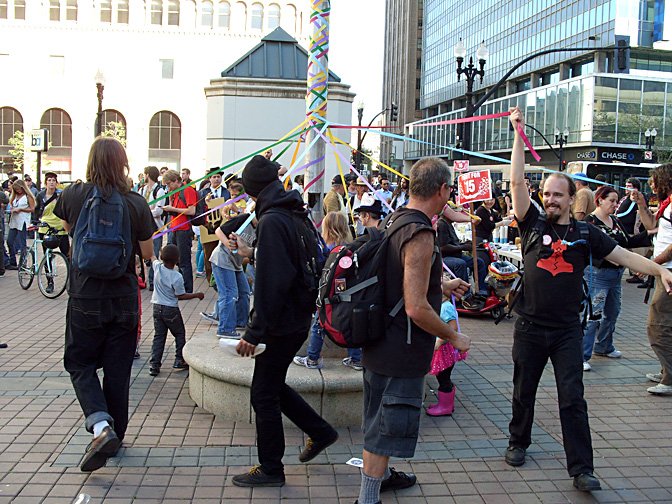 Black-clad anarchists can dance the maypole too!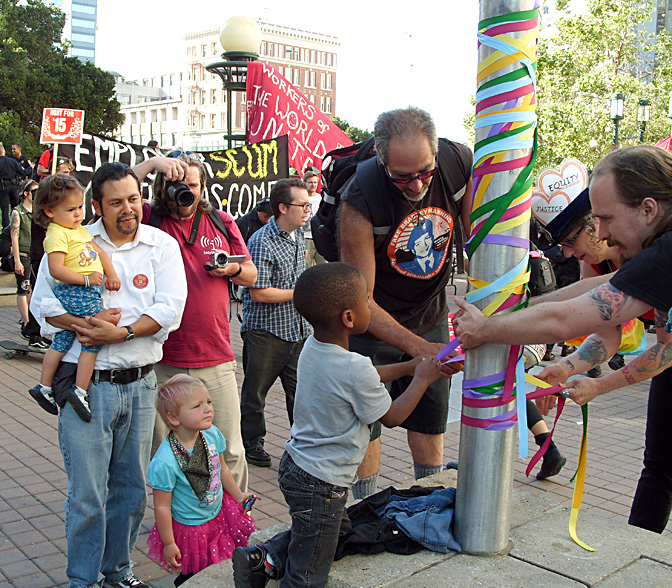 Kids make sure ribbons are properly tied off.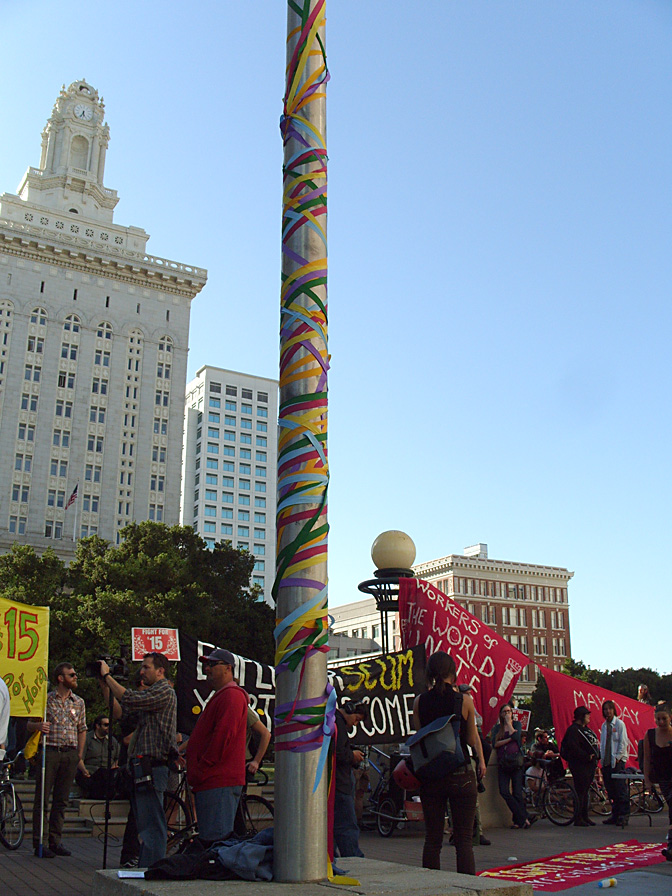 Another Successful International Workers Day Maypole!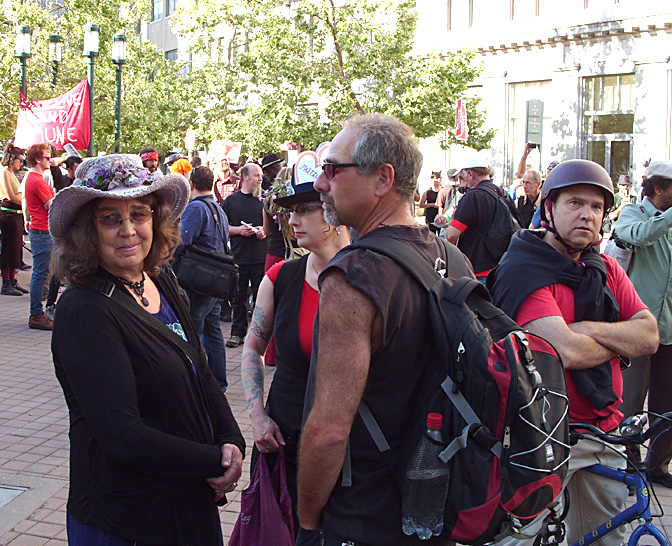 Maypole organizers discuss revolutionary implications of successful maypole conjuncture.
---
Please donate to RQ!
---
Luke Hauser
(aka George Franklin) is a freelance parajournalist in the service of the Goddess and planetary revolution. His photo-filled book Direct Action is an historical novel about Bay Area protests.
Photos ©2013 by RQ. Please do not copy, reproduce, fold, spindle, mutilate, or otherwise use them without written permission (which we are usually glad to offer). Thanks!
---