Our new all-devices website!
Visit RQ at our new wix-based, all-devices website. Same great RQ content, now viewable on phones, tablets, etc.
This site (ReclaimingQuarterly.org) is still fully functional, but is no longer being updated.
Visit us at WeaveAndSpin.org!
---

playlists, streaming and downloads
Links to free listening
at youtube, google, spotify, and more!
---
Favorite RQ Features
Older Features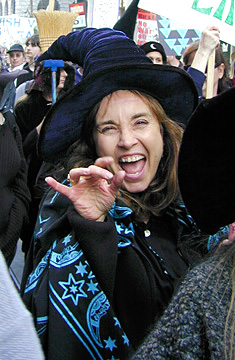 ---
Like this feature? Please subscribe or donate today! - RQ needs your support to survive!
---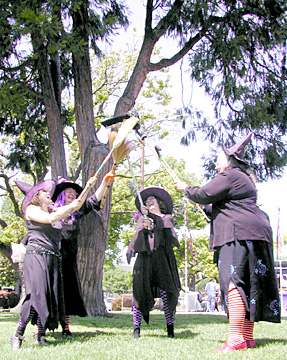 page 1 of 5
---
Pagan Fest 2005
Honoring the Earth in Berkeley, CA
May 7, 2005 * Photos by Luke Hauser
The Fourth Annual Interfaith Pagan Festival was held in Civic Center Park, Berkeley, on Saturday, May 7. Hundreds of Pagans came together for a march through Central Berkeley and a festival featuring music, dance, and craft booths.
The adjacent Farmers Market added an organic touch to the proceedings.
For more on Pagan Fest, visit www.thepaganalliance.org/festival.asp
---
2005 Pagan Fest Celebration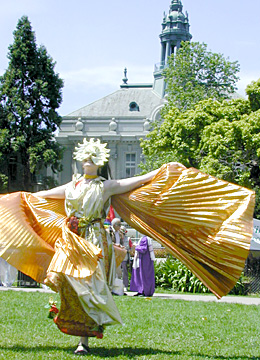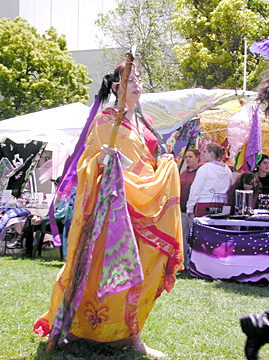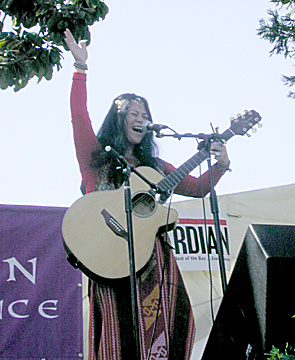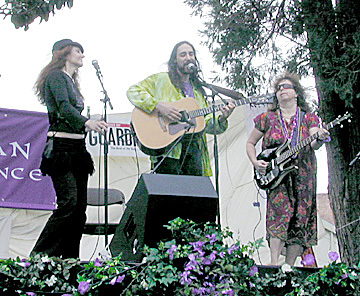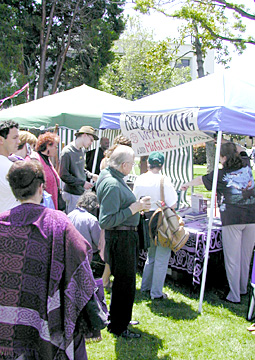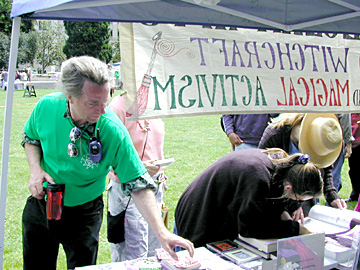 Photos ©2005 by Luke Hauser for Reclaiming Quarterly. Please do not copy, reproduce, fold, spindle, mutilate, or otherwise use them without written permission. Thanks!
---
Help RQ keep covering grassroots news and magical activism. Please subscribe or donate today! Your contributions make this magazine and website possible.