Plus links to free listening
at youtube and spotify!
---
More RQ Features
---
Like this feature? Please subscribe or donate today! - RQ needs your support to survive!
---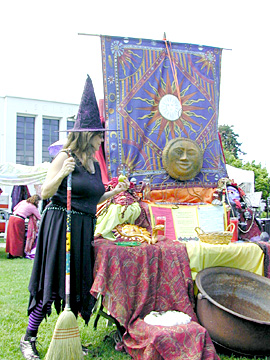 page 5 of 5
---
Pagan Fest 2005
Honoring the Earth in Berkeley, CA
May 7, 2005 * Photos by Luke Hauser
Directional altars grace park
East altar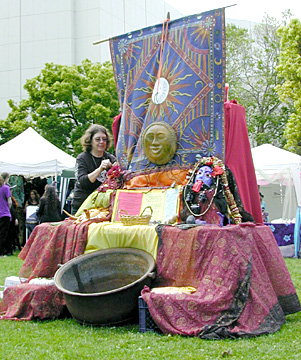 South altar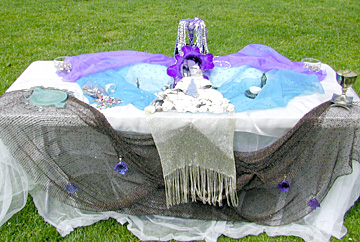 West altar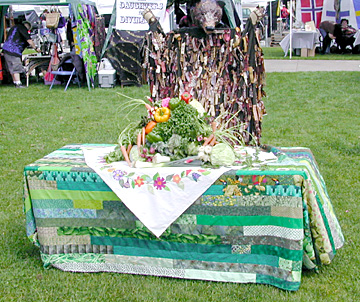 North altar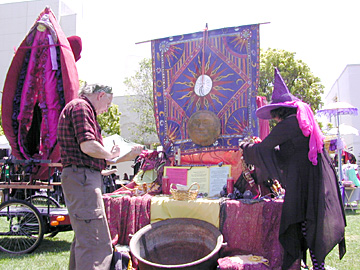 South altar again
Photos ©2005 by Luke Hauser for Reclaiming Quarterly. Please do not copy, reproduce, fold, spindle, mutilate, or otherwise use them without written permission. Thanks!
---
Help RQ keep covering grassroots news and magical activism. Please subscribe or donate today! Your contributions make this magazine and website possible.