---
Loreley European Witchcamp
Young People's Path 2006
Photo by Yoeke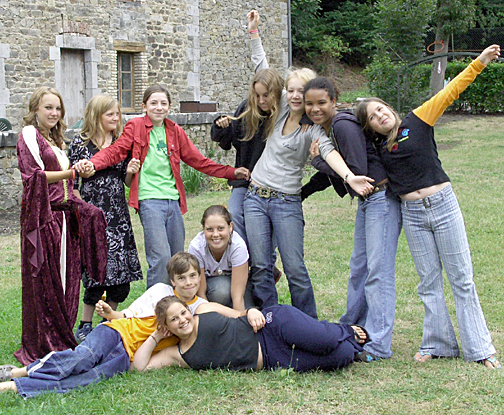 Fourteen young people took part in Young People's Path during the week of Loreley Witchcamp. Here, RQ's ace photographer managed to capture 10 of them at the same moment.
For more information, visit Loreley European Witchcamp, visit www.reclaimingloreley.com
Photos ©2005 by Loreley campers. Please do not copy, reproduce, fold, spindle, mutilate, or otherwise use them without written permission from RQ. Thanks!
---