Teen Activism
---
Return to main teen activism page
Teen Activism - group photos
Starhawk and Dress join Teen Earth Magic for activist prep
Twenty teens, youth mentors, and teachers gathered in late February 2011 with longtime activists Starhawk and Dress for a weekend direct action intensive in Sonoma County, California.
The weekend included discussions, role plays, singing, group-building, and the liberation of the well-guarded fortress from the powers of All Bad Things.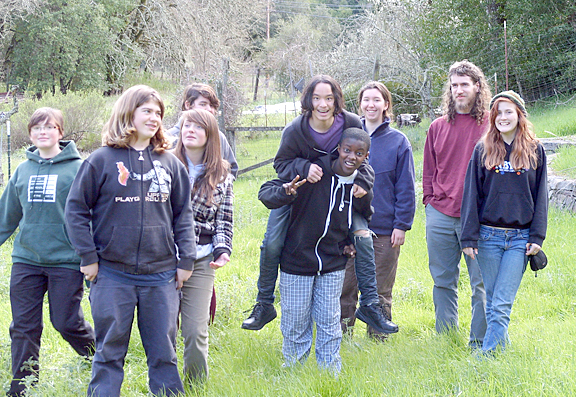 We are the rising sun - we are the change.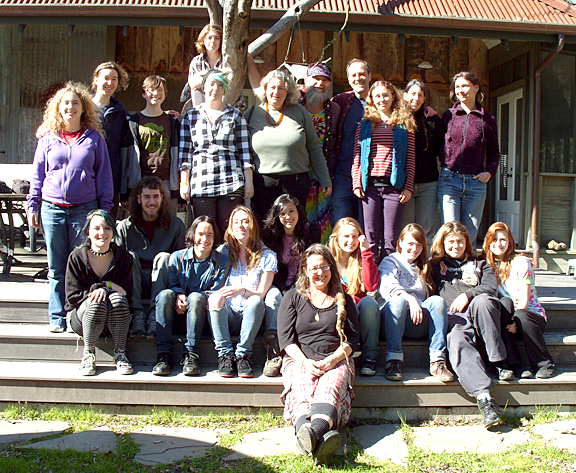 Post-jail reunion photo.
Power to the People!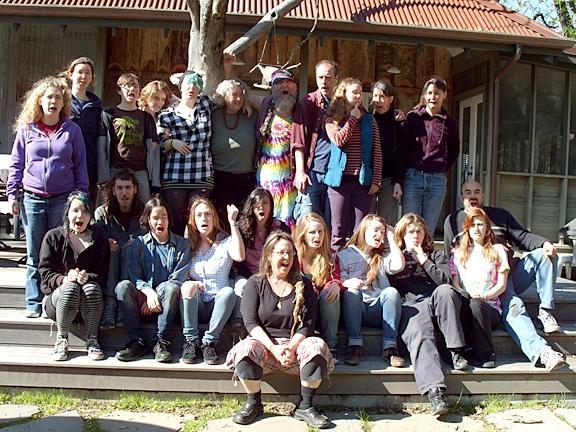 Campers react to news that the gluten-free vegan banana waffles have burned.
---
Teen Earth Magic
Click here for more information on Teen Earth Magic, held the second week of June in Nevada City, CA..
---
Luke Hauser
(aka George Franklin) is a freelance parajournalist in the service of the Goddess and planetary revolution. His photo-filled book Direct Action is an historical novel about Bay Area protests.
Photos ©2009 by RQ. Please do not copy, reproduce, fold, spindle, mutilate, or otherwise use them without written permission. Thanks!
---