Our new all-devices website!
Visit RQ at our new wix-based, all-devices website. Same great RQ content, now viewable on phones, tablets, etc.
This site (ReclaimingQuarterly.org) is still fully functional, but is no longer being updated.
Visit us at WeaveAndSpin.org!
---

playlists, streaming and downloads
Links to free listening
at youtube, google, spotify, and more!
---
Favorite RQ Features
Older Features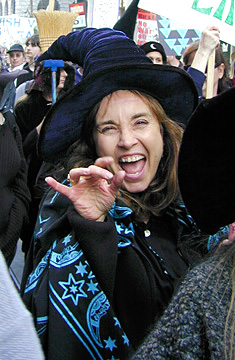 ---
Witchcamp.org - info on all Witchcamps | RQ's Witchcamp Home Page

---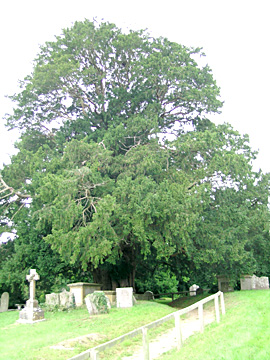 Avalon Witchcamp Features
---
Avalon Witchcamp
Reclaiming-tradition camp in the U.K.
Photos and text by Cerridwen
I was blessed this Summer to be one of the Pagans to attend Avalon Witchcamp. What a great experience to share time with Reclaimng family in the U.K.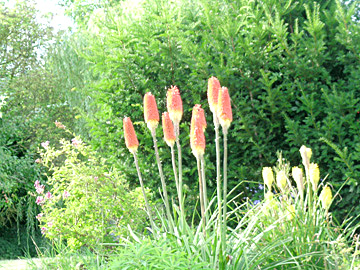 Although the majority of campers were UK natives, there were also a few Americans and Australians making up this wonderful community of 40.
The land's host was named "Earthspirit." It lies within two nature preserves and within walking distance of a 1700-year-old Yew tree surrounded by an old church cemetary.
The buildings were from a 17th century farm that was restored and set within seven acres of fields and gardens. As one English friend said, "Americans think 100 years is old for a building. We chuckle at that! A building here that is 100 years old is new in our tradition."
For more information on Avalon Witchcamp, email avaloncamp@gmail.com
And visit www.avaloncamp.org.uk
---
Photos and text by Cerridwen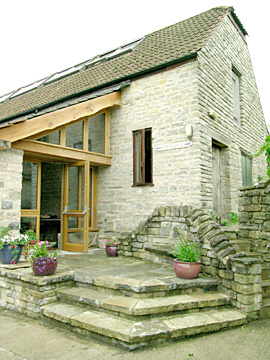 Entrance to the Earthspirit building, a restored 17th-century farmhouse. Here Witchcampers raised energy by eating, playing, and doing some strong magic.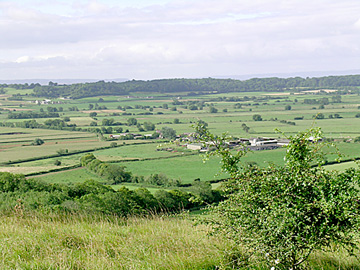 I walked up Dundon Hill with Mike from Nottingham and tried to capture Avalon's landscape. This land is now Compton Dundon village.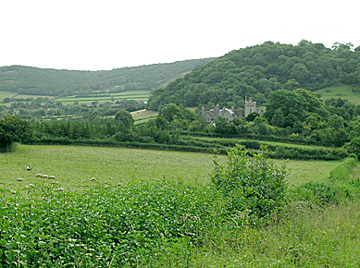 An old stone structure seen across Somerset fields.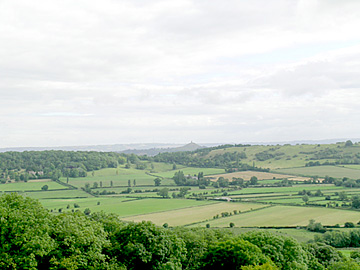 Somerset countryside, with Glastonbury Tor (tower) in the distance.
A local farm seen across a wooded valley.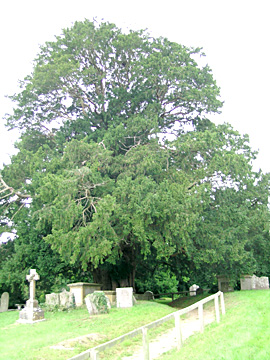 A short distance from Earthspirit is an old church. Yew trees are often found in church cemetaries. This Yew tree is 1700 years old. I was told that Yew branches were used for bows and arrows.
Photos ©2005 by Cerridwen/RQ. Please do not copy, reproduce, fold, spindle, mutilate, or otherwise use them without written permission. Thanks!
For more information on Avalon Witchcamp, email avaloncamp@gmail.com
---
Like this feature? Please subscribe or donate today!