Plus links to free listening
at youtube and spotify!
---
More RQ Features
---
Witchcamp.org - info on all Witchcamps | RQ's Witchcamp Home Page

---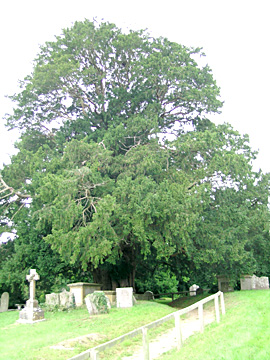 Avalon Witchcamp Features
---
More Avalon Witchcamp Photos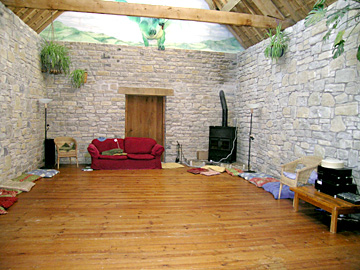 The Dragon room, one of the three rooms that we gathered in for paths, meetings, and rituals. The guardian of the room is on the back wall (see next photo).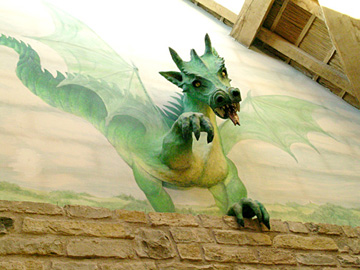 Three-dimensional dragon coming out of the wall of the Dragon Room.
Witchcampers brought items from their personal altars to create this community altar.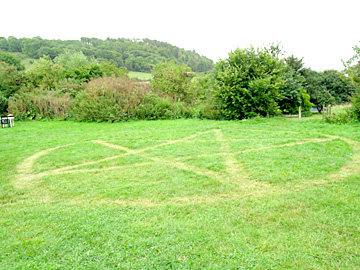 Many Witchcamps create labyrinths. Avalon Camp created a large pentacle to walk. The pentacle was created with a magical lawnmower.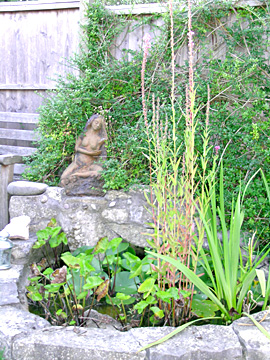 Wishing Well - this is what I named it, because I would sit on the bench to the right and gather my thoughts as the Goddess would place them in the water for me.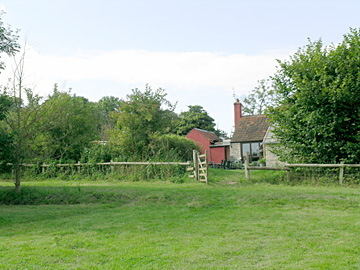 The field where we performed an "Elvis" ritual on the King's birthday.
Photos ©2005 by Cerridwen/RQ. Please do not copy, reproduce, fold, spindle, mutilate, or otherwise use them without written permission. Thanks!
For more information on Avalon Witchcamp, email avaloncamp@gmail.com
And visit www.avaloncamp.org.uk
---
Like this feature? Please subscribe or donate today!