FWC Summer 2006: Oregon, August 13-21 / East Coast TBA
Witchcamp.org - info on all Witchcamps | RQ's Witchcamp Home Page

---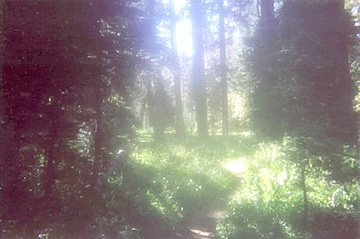 Free Witchcamp Features
---
Photos from Free Witchcamp 2005
Photos ©2005 by Mel
150 people gathered in the wilderness of Central Oregon for the first Free Witchcamp - an experiment in creating community while organizing the most basic necessities of life, including water, food, and shelter.
For info on future Free Witchcamps and other Witchcamps in North America and Europe, visit Witchcamp.org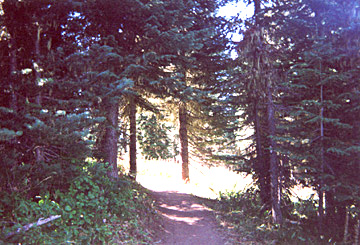 The trail to the campsite, amid fir and hemlock trees.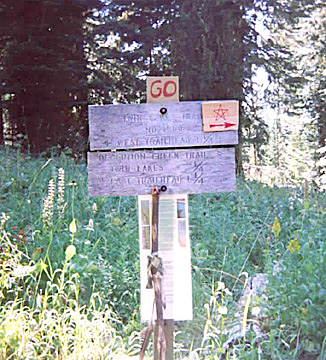 This way to Witchcamp - note how pentacle-sign blends in with surroundings.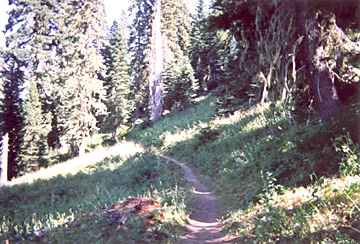 Watch your step! All of our food, kitchen gear, and belongings were carried by hand or wheelbarrow over this stretch of trail.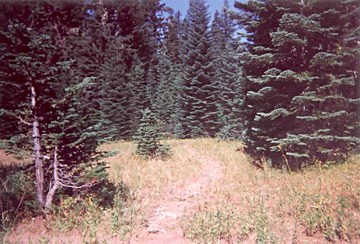 Overgrown footpaths connected the various capsites.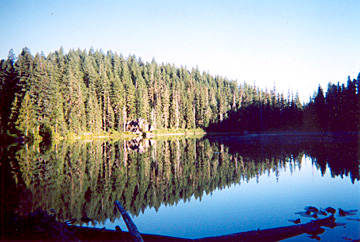 The lake as seen from near the hearth.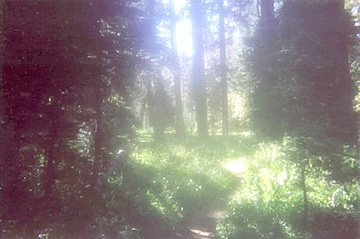 The magic of the Oregon wilderness.
Photos ©2005 by Mel. Please do not copy, reproduce, fold, spindle, mutilate, or otherwise use them without written permission. Thanks!
---
Like this feature? Please subscribe or donate today!