Our new all-devices website!
Visit RQ at our new wix-based, all-devices website. Same great RQ content, now viewable on phones, tablets, etc.
This site (ReclaimingQuarterly.org) is still fully functional, but is no longer being updated.
Visit us at WeaveAndSpin.org!
---

playlists, streaming and downloads
Links to free listening
at youtube, google, spotify, and more!
---
Favorite RQ Features
Older Features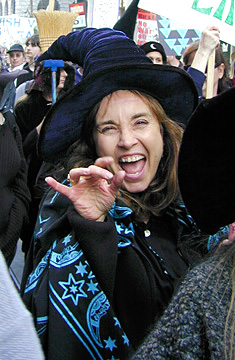 ---
Witchcamp.org - info on all Witchcamps | RQ's Witchcamp Home Page

---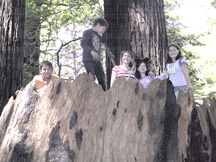 Witchlets Features
---
Witchlets in the Woods
Reclaiming Family Camp in the California Redwoods
Photos of the Mendocino Woodlands, a second-growth redwood forest
Witchlets in the Woods, five days of games, crafts, magic, and fun in the woods, is held at Mendocino Woodlands each Summer. Organized by and for families, Witchlets emerged out of a need to provide sacred space for families to come together and honor the unique needs and gifts of the children in our tradition.
Here are several pages of photos from the past couple of years of Witchlets. Use the index at the top of the page to move from one page to the next.
Witchlets, like California Witchcamp, is set amid a second-growth redwood forest near the coastal town of Mendocino.
RQ welcomes photos and articles on Witchlets and other Reclaiming family camps and Witchcamps. For more info, email us!
---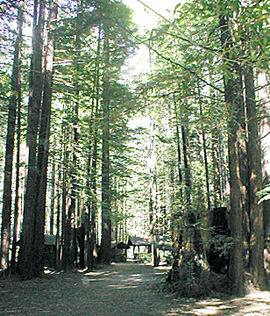 Photo by Nicola Head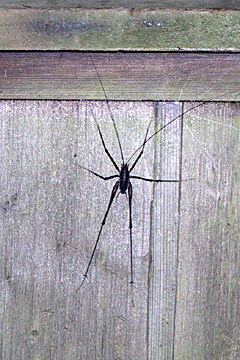 Photo by Loki Rainman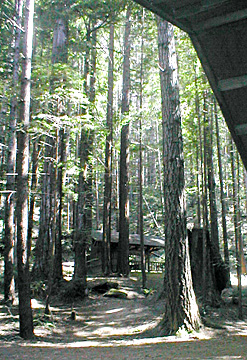 Photo by Nicola Head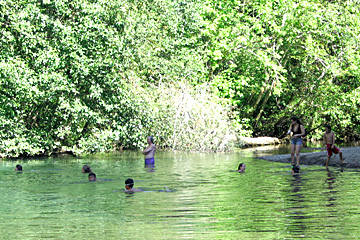 Photo by Taica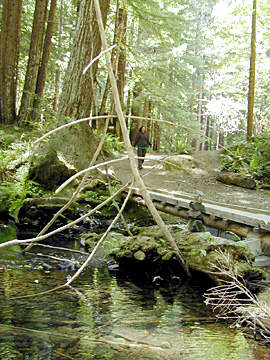 Photo by Otter
Photos ©2005 by RQ. Please do not copy, reproduce, fold, spindle, mutilate, or otherwise use them without written permission. Thanks!
---