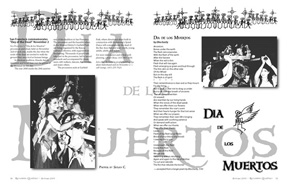 Click on image at right for full-sized photospread from RQ
---
Dia de los Muertos features
---
Dia de los Muertos - San Francisco
"Day of the Dead" Procession - 2000
Photos ©2000 by Rene Velasco for Reclaiming Quarterly
In the evening of November 2nd, several thousand people gather along 24th Street for a procession through the Mission District. The march ends at Garfield Park, where altars to the dead are constructed during the afternoon (Click here for altars).
Want to be involved in this year's events? We especially need people to to help set up altars at Garfield Park on the afternoon of November 2. For more information, contact George, (415) 255-7623, george@groundworknews.org
For more info, visit www.dayofthedeadsf.org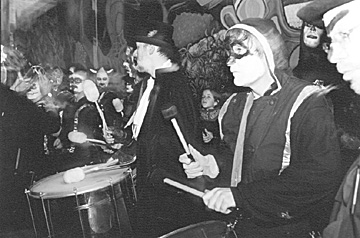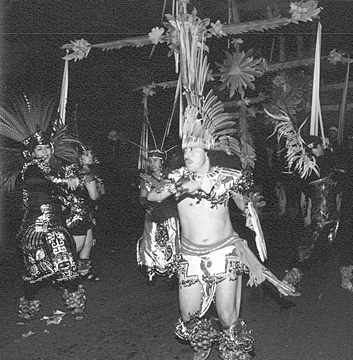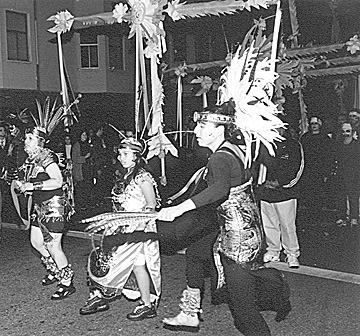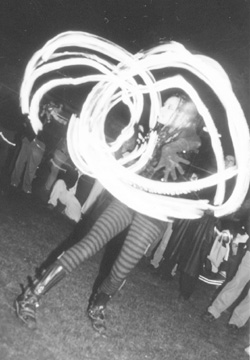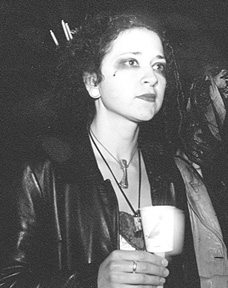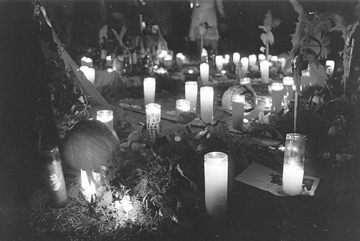 Photos ©2000 by Rene Velasco for Reclaiming Quarterly. Please do not copy, reproduce, or otherwise use them without written permission. Thanks!
---
Like this feature? Please subscribe or donate today! - RQ needs your support to survive!
Return to RQ Home Page