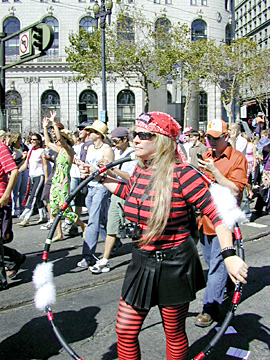 Love Parade v. Peach March Features
---
Faces in the Crowd
September 24, 2005 - San Francisco
On Saturday, September 24, the Love Parade, an international event in its second year in San Francisco, took to the streets. Thousands of ravers danced and paraded down Market Street, the main business and tourist thoroughfare of downtown SF. Thousands more people spontaneously joined the dancing.
The parade brought out a fairly homogeneous crowd, but what the mainly young white and Asian crowd lacked in diversity they made up for in color and exuberance.
---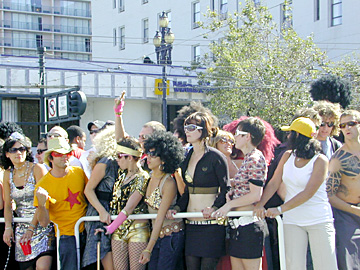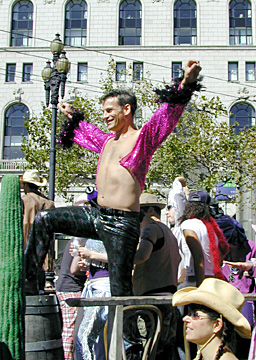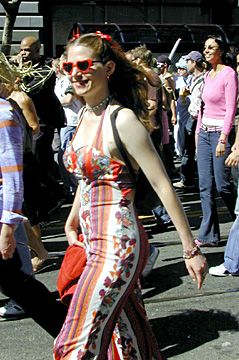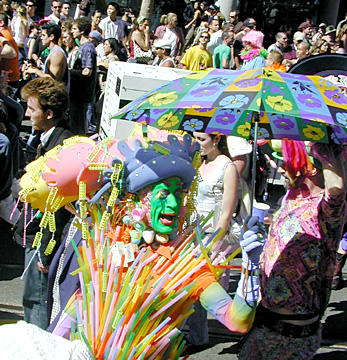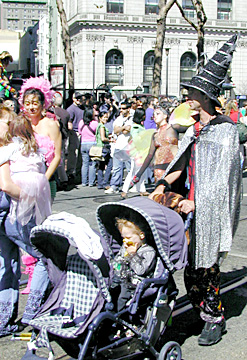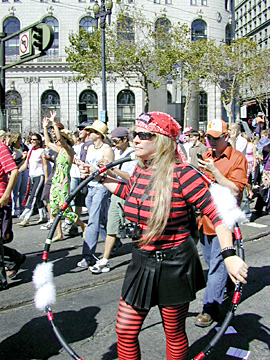 Luke Hauser
is a freelance parajournalist in the service of the Goddess and planetary revolution. His photo-filled book Direct Action is an historical novel about Bay Area protests.
Photos ©2005 by Luke Hauser, Reclaiming Quarterly. Please do not copy, reproduce, fold, spindle, mutilate, or otherwise use them without written permission. Thanks!
---